Support Through the Process
Support for Students Throughout the Conduct Process
Students may find the student conduct process stressful or confusing. Here are some resources to help, including student conduct advisors and mental health resources on campus.
Student Conduct Advisors
Student conduct advisors are trained volunteers who can assist students through any part of the conduct process, such as attending a case intake meeting, supporting preparation for an case resolution conference or assisting in writing an appeal.
Contacting a Student Conduct Advisor
Getting in touch with a conduct advisor as early as possible will increase the chances of meeting with the advisor before a case intake meeting or case resolution conference. It is also recommended you share all relevant information (such as the incident report, e-mail notification of charges, etc.) with your advisor. Please contact only one advisor at a time.
FREAS/Facilities
Judy Bell
I received my Paralegal Certificate from the University of Delaware in 2016. I also graduated from the Custodial Advancement Skills Education (CASE) Program at UD in 2019. I am currently an affiliate with CSCR, as an advisor and case resolution manager. I'm a Custodial Manager for Facilities/FREAS. Working in facilities has allowed me to work within both the academic and residential aspects of the University. In my free time I do research and advocate for Human Trafficking Victims.
Chemistry
Dana Chatellier
Degrees: BS in Chemistry (Washington College, 1978), MA in Organic Chemistry (UD, 1984).
Career: Education Specialist in Chemistry at UD since 1986.
I enjoy helping students who have "forgotten" to read the UD Code of Conduct.
I won the Delaware Amateur Chess Championship in 1982, and I still play chess on-line.
Residence Life & Housing
Maggy Fread
I currently work in Residence Life but have quite a bit of experience working in conduct, both as a case resolution manager and advisor. I graduated from Rutgers University with a BA in Social Work and from NYU with an MA in Higher Education & Student Affairs, which gives me a unique perspective in working with students. I have served as an advisor for a few clubs on campus here at UD and love to hear what students are up to around campus. Working with students as a conduct advisor allows me to have good conversations about the impact of one's actions and how we can work together to create a safe and lively community!
Athletics and Campus Recreation
Tony Goldston, BA, MA
302-932-5870
I graduated from UNC-CH undergrad and WKU with a Master's in Recreation Administration. In my current role I work at the Little Bob in Campus Recreation as well as with the Cheer, Dance and Mascot Teams. I am the advisor for the Climbing Club and work closely with many areas on campus. I have been an advisor for many years and also serve as a case resolution manager and on the appellate board. My main goal as an administrator is to see our students becoming the best they can be, and assist them in that journey.
Center for Disabilities Studies
Jennifer Grelak, MA
302-824-4899
I am an academic program coordinator for Spectrum Scholars and an advisor for the Disability Studies minor program. I have over fifteen years of experience in higher education, including public safety and student affairs roles. I received my B.A. in English Literature and Culture from the University of Baltimore, my M.A. in Leadership in Disability Services from the University of Delaware, and I am currently pursuing my Ed.D. in Community College Leadership at Morgan State University.
I am a first-generation college student passionate about helping students reach their academic goals. Before coming to UD, I was the case manager for academic integrity cases at the Community College of Baltimore County and served on the college's Behavior Intervention Team. I enjoy reading, traveling and family game nights.
Student Services for Athletes
Wes Hamilton
302-635-9451
I joined the CSCR team as an advisor because I feel that every student deserves to be aware of their rights and responsibilities as a member of the campus community. I predominantly work with athletes, but I'm happy to advise anyone who needs my assistance.
Associate in Arts Program
Robin Kucharczyk, PhD
I am an assistant professor of chemistry in the Associate in Arts Program in Wilmington. After spending 25 years teaching chemistry and general science in NJ and PA, I returned to UD in 2019. I am passionate about promoting science literacy through the study of food/cooking and climate change. As I enjoy helping students advocate for themselves, the Student Conduct Advisor role is a natural fit! Fun facts: I am a dancer, and I have owned hamsters since 1998!
Student Life
Katie Kondrad
I am a proud UD alum. During my time at UD, I was the founding president of an a capella group. I decided to become an advisor because I know how overwhelming the conduct process can feel for students but am also aware of what an important learning experience it can be. In this role, I hope to be a source where students can ask questions, receive guidance and feel supported through the process. I believe everyone should have the opportunity to feel heard, understood and valued.
Student Diversity & Inclusion
Aliyah Nelson
302-831-7292
I am a proud three time graduate of the University of Delaware (UD) where I received my Bachelor of Arts degree in Psychology, Bachelor of Science Degree in Human Services, and Master of Science degree in Human Development and Family Sciences, Human Services Leadership. I now currently serve as the Assistant Director of Student Diversity & Inclusion. Specifically, I work closely with Registered Student Organizations and Departments at UD to plan identity-based events and programs.
I work closely with marginalized and underrepresented students at UD by providing support and resources through initiatives within the Center for Intercultural Engagement. As an Advisor, I seek to support marginalized and underrepresented students through the conduct process while offering additional college-wide resources that could be helpful to their success. I also served as a Graduate Assistant for Community Standards & Conflict Resolution during my time at UD!
Registrar's Office
Carolyn Quinci, Ed.D.
302-831-1553
I am the Deputy Registrar and have worked at UD in academic-facing roles for 22 years. I have been an affiliate with Community Standards & Conflict Resolution for more than 15 years, serving as an advisor, case resolution manager and appellate board chairperson and enjoy the chance to provide guidance and support to students. Additionally, I am certified in Mental Health First Aid and a LEAD Ally. Outside of work I like to cook/bake, run, and cycle (the running/cycling help offset the cooking/baking!).
What can a student conduct advisor do?
Answer questions about university policies and the student conduct process
Student conduct advisors are trained in all aspects of the University's student conduct system and can provide a safe space for answering all your questions.
Attend an case resolution conference with you
Students may request that their student conduct advisor attend the case resolution conference with them. Your advisor can help you prepare for the case resolution conference, for example, your advisor may help you anticipate questions you might be asked, help prepare talking points for the conference and assist in developing questions for the presenting party.
Your advisor will not speak on your behalf nor will your advisor represent you. You are expected to present your own information and speak for yourself.  If your advisor accompanies you to the case resolution conference, you are welcome to consult with the advisor during the conference.
If you wish to have an advisor attend a case resolution conference with you, you must notify Community Standards & Conflict Resolution as soon as possible so that your advisor's availability can be considered when scheduling the conference.
Advise on the content of your appeal
You are responsible for writing and submitting your own appeal.  While a student conduct advisor may help you to identify and organize your points to be included in your appeal, you are responsible for preparing your appeal according to the established guidelines and submitting it by the deadline.  An advisor will not necessarily edit your appeal or fix grammatical errors.
Advisors will most likely want to meet with you in person, even if your initial contact with them is via e-mail or telephone.
Additional Support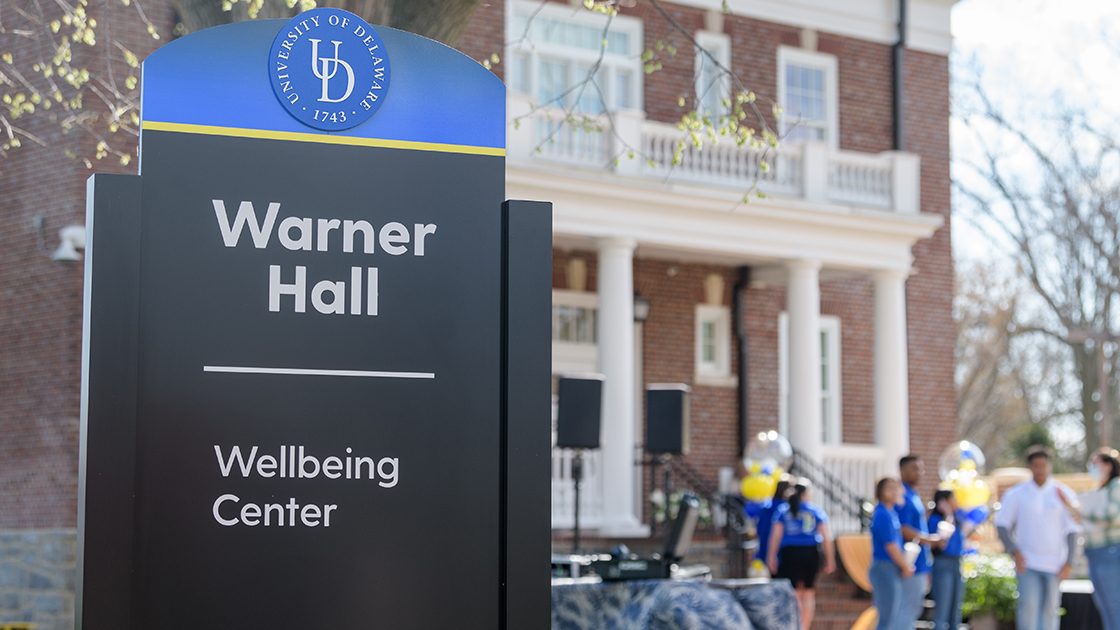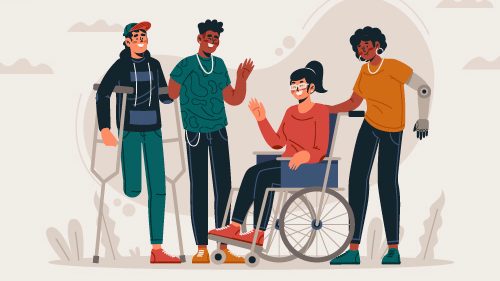 Disability Accomodations
If you wish to request an accommodation for a disability so you can fully participate in the student conduct process, please submit a request to Community Standards & Conflict Resolution (CSCR). Once this form is completed, CSCR staff will consult with staff in Disability Support Services to determine what reasonable accommodation will be granted.
You are expected to adhere to all deadlines established within the student conduct process whether or not the accommodation request process has been completed.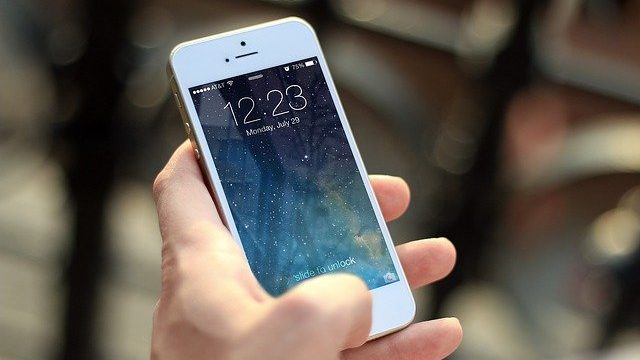 Talk with a counselor 24/7 with TimelyCare
Feeling anxious or stressed? Students now have free, 24/7 access to virtual mental health support with TimelyCare. Talk to a licensed counselor now through the TimelyCare app. Get started today.
TimelyCare Services
TalkNow: 24/7, on-demand emotional support to talk about anything, including anxiety, relationships, depression and school-related stressors.

Scheduled counseling*: 45-minute appointments with a licensed mental health provider in your state.

Health coaching: unlimited appointments with a certified health coach to help you adopt strategies for optimal sleep, nutrition and stress management.

Self-care resources: guided self-care content, including yoga, meditation and other recordings.
Community Standards & Conflict Resolution is part of the Division of Student Life, which advances equity and inclusion, deepens student learning and drives holistic development through education, experiences and communities.