Filter by College
Filter by Subject
Latin Education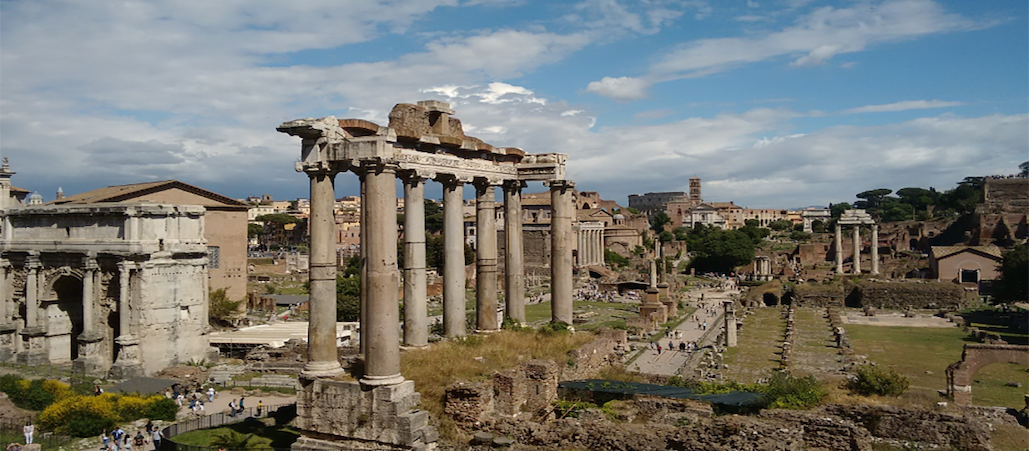 Inspire. Enrich. Teach.
Fascinated with the ancient world and how it shaped our modern one? Make your passion your profession with the Latin Education major! From creating lesson plans to managing the classroom, you'll receive a rigorous course of instruction in teaching Latin in grades K-12. Language Teaching is an area of critical need in Delaware and across the country. Our program will provide you with a thorough foundation in Latin and the fundamentals of teaching and pairs intensive coursework with hands-on student teaching opportunities to prepare the next generation of World Language teachers. Completing the program satisfies the requirements for earning a Delaware Teaching Certificate and license and you will be guided and supported throughout the certification process.
AREAS OF STUDY

Latin Reading and Composition
Advanced Grammar
Ancient Roman History and Culture
Ancient Roman Literarture
World Language Pedagogy
Digital Humanities and Language Acquisition
Ancient Roman Literature and Culture in Modern Media

Language Syllabus Design

Methods of Teaching World Languages
CAREER OPTIONS
Pre-secondary Educator
Textbook and Curriculum Designer
Study Abroad Teacher
School Administrator
Post-secondary Educator
GRADUATE PROGRAMS
Linguistics and Secondary Education Acquisition
Classical Studies Advanced Degrees
School Counseling
Educational Leadership
Literary Studies
What's special about this program?
The Latin Education major is designed to prepare students for both real-world teaching opportunities and future development of literary, historical and educational skills. In this program, students will gain a keen knowledge of Latin vocabulary, grammar and pedagogy while reading exciting ancient texts in the original language. Students will supplement this learning with selections from a range of in-translation courses across several programs that explore the ancient world. Students are encouraged to pursue topics of ancient Roman history, culture, and literature that are of particular interest to them. A series of field experiences prepares students for successful student teaching. And one-on-one mentoring of student teachers by a UD Field Instructor and classroom clinical educator ensure success in teaching.