Filter by College
Filter by Subject
Human Services
Make a Difference in the Lives of Children, Youth and Families 

There is a global need for professionals trained to provide critical social services to children, adults and families from diverse backgrounds—counseling, educating, coordinating and advocating for people.
Human Services (HS) majors develop the skills necessary to make a difference in the lives of children, adolescents, adults and families. Choosing from one of three concentrations, students can prepare to work in a variety of settings including non-profit organizations, schools, hospitals, community programs, legal aid and advocacy organizations, where they can have a positive impact in fields such as youth development, disabilities, race relations, juvenile justice, substance abuse prevention and domestic violence prevention.
Concentrations:
Pre-Social Work/Counseling
Family and Community Services
Early Childhood Development
HS majors integrate coursework and extensive field experience through internships on campus and in the community. Small, upper level classes encourage students to engage in discussions, group projects, service activities and presentations. And our renowned faculty help students develop a personal and global perspective on helping individuals and families within communities.
COURSES

Human Development
Diversity and Families
Counseling Theories and Techniques
Families and Children at Risk
Public Policy
CAREER OPTIONS
Case Worker
Child & family advocate
Early Interventionist
Hospice care specialist
Agency director

Researcher
Vocational counselor
Wellness advisor
GRADUATE PROGRAMS
Social Work
Marriage and Family Therapy
Law School
Human Development & Family Sciences
Public Administration
Mental Health Counseling
Public Health
School Counseling
What's special about this program?
Our flexible programs allow students to learn to identify the needs of individuals, resolve issues, supervise staff or institute public policies. Most importantly, students become an agent of change—helping to improve the lives of our most vulnerable populations.  

Students can enroll in our 4+1 program and pursue a master's degree in Human Services Leadership while still an undergraduate.
Get Involved
Our Advisement Center works closely with students, providing guidance to help them grow academically, socially and professionally.
Human Services majors can study abroad, conduct undergraduate research, complete internships, or become a member of our honor society, Tau Upsilon Alpha.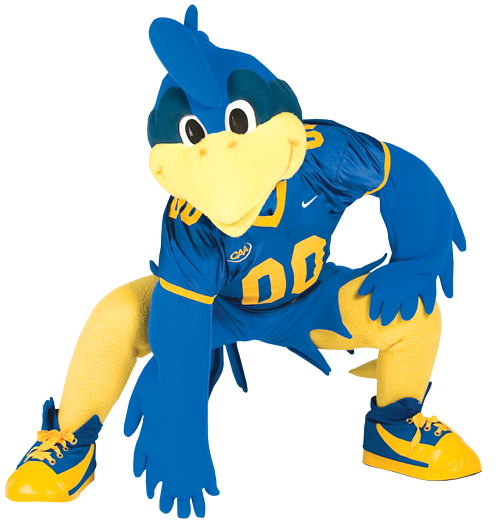 Ready to become a Blue Hen?