Filter by College
Filter by Subject
Early Childhood Education/Early Childhood Special Education
Study Early Childhood Education at University of Delaware: youtube.com/watch?v=-oK0BfPUSbU
Helping young children reach their potential

UD's Early Childhood Education major prepares students to help young children--with and without special need--to reach their full potential. Graduates can teach in public and private schools and child care programs, become early interventionists and advocates, or work for community service agencies. 
Our coursework focuses on child development--teaching students how to identify appropriate instructional strategies and materials that meet each child's social, cognitive, and physical characteristics. Early childhood education students gain real-world experience, on our children's campus and in community agencies and schools, working with young children from diverse backgrounds and with special needs.
Our graduates emerge well-prepared professionals, eligible for teaching certification in two areas—Early Childhood Education (birth – 2nd grade) and Early Childhood Special Education. As a nationally recognized blended Early Childhood Education and Early Childhood Special Education program (one of very few in the country), graduates are eligible for teaching certification in all 50 states.  
To help further their career, students can enroll in one of our 4+1 programs, leading to a bachelor's/master's degree in just five years. 

AREAS OF STUDY

Child Development
Classroom Management
Inclusive Curriculum
Diversity and Families
Literacy Instruction
CAREER OPTIONS
Teacher in public/private school or Early Head Start program
Early Care Program director
Parent Education Specialist
Early Interventionist
GRADUATE PROGRAMS
Early Childhood Administration
Early Childhood Special Education
Autism & Severe Disabilities
Occupational Therapy
Human Development and Family Sciences
What's special about this program?
Our early childhood education majors complete over 200 hours of supervised experience in UD's Laboratory Preschool, Early Learning Center or in public school settings. In their final year of the program, students complete two full semesters of student teaching, educating young children with and without special learning needs.
We encourage our students to become global citizens and offer multiple opportunities to study abroad, including student teaching internationally or engaging in service-learning in winter session study abroad programs. 
The Early Childhood Education program is accredited by the National Association for the Education of Young Children and the Council for Exceptional Children, meeting the highest standards for preparation of early childhood and early childhood special education teachers.
Get Involved
We provide our students opportunities to grow academically, socially and professionally. Our advisement center, staffed by experienced advisors, helps ECE majors pursue their individual interests.
Ask your advisor about opportunities to study abroad, conduct undergraduate research, serve internships, or become a member of our service/honors/support clubs.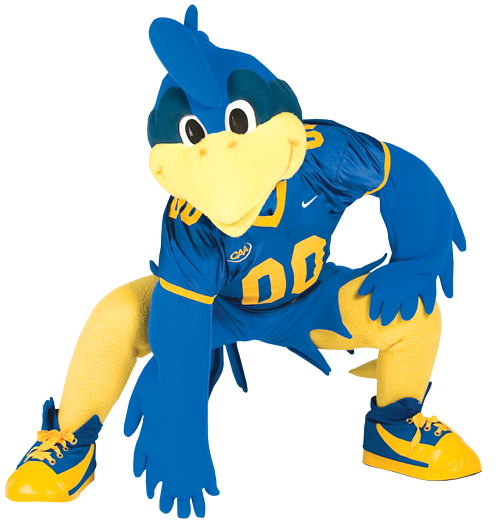 Ready to become a Blue Hen?