Filter by College
Filter by Subject
Anthropology Education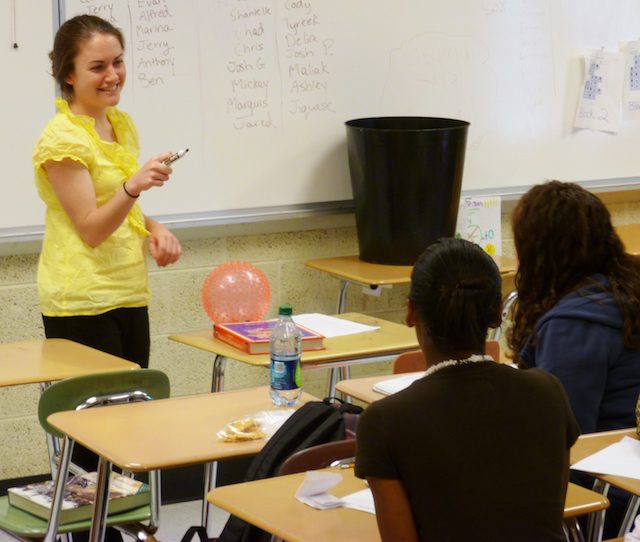 DISCOVER WHAT IT MEANS TO BE HUMAN
Anthropologists study the diversity and richness of humanity. We study how and why people and their cultures are similar and different around the world and over time. We study people face-to-face in the contemporary world in diverse local settings, as well as past groups through fossils and archaeological sites. We study complex relationships between human biology and culture. We commonly emphasize issues of social justice and equity when considering differences. We examine the evolutionary and historical formation of human societies and the ways in which they change as people, things, and ideas move and intermingle. In today's world, we ask how the local is shaped by regional, national, and global processes. Every career requires a rich understanding of cultures and diversity in the context of our rapidly changing, interconnected human experience. There is no limit to where you can go with that kind of understanding of our world and its people.
AREAS OF STUDY
Health and Medicine 
Gender and Race 
Environment 
Materials and Technology 
History and Culture 
Deep Time 
Globalization 
Power and Inequality
CAREER OPTIONS
Health and Medicine 
Education 
Business 
Social Work 
Law 
International Affairs 
Government 
Forensics 
Museums 
Journalism
GRADUATE PROGRAMS
Social Sciences & Humanities
Educational Leadership
Law
Special Education
School Counseling
Public Policy
Museum Studies
What's special about this program?
At Delaware, Anthropology is an exclusively undergraduate department. Our students receive both a broad education in anthropology and focus on the topics that interest them most. Our faculty are dedicated and fully committed to mentoring students in personal ways, including through classwork, independent research, and community engagement. Our combination of a broad, holistic, and robust department and an exclusively undergraduate program is virtually unique among top universities.
Get Involved
Anthropology Club