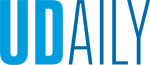 Campus safety update
Article by UD Police September 25, 2023
What you need to know about 'sextortion'
Across the nation, authorities are seeing an increase in cases of sexual extortion or sextortion. In these cybercrimes, a victim shares intimate photos or videos with another person online and is then threatened with public exposure if they do not pay to keep the materials private. Often, victims who comply with the initial demand are subsequently asked for more money.
Recent victims of this crime have included members of the University of Delaware community.
The University of Delaware Police Department is committed to protecting the community and offers the following safety guidelines.
Beware of red flags
Someone you don't know approaches you online or attempts to "friend" you and almost immediately encourages you to engage in explicit video chat or to exchange sexually explicit images.

This person's messages use poor grammar and sentence structure.

A video call begins with the person partially dressed or engaging in a sexual act.
Don't be a victim
Refrain from engaging in sexually explicit activities online, such as posting or exchanging compromising photos or videos, especially with someone you have never met.

Make sure your social media privacy settings and accounts limit information available to unknown persons.

Be cautious about accepting "friend" requests or communicating with unknown individuals online.

Turn off electronic devices and cover webcams when you're not using them.

Safeguard your personal banking and credit card information from unknown recipients.

Update your antivirus software and avoid downloading apps, files or email attachments from unverified sources.

Trust your instincts. If you have suspicions about the person you're communicating with, stop your contact with them.
If you are targeted (or know someone who is)
Cease all communications with the perpetrator.

Contact UD Police or your local police department or law enforcement agency.

Do not submit any payment.

Save all messages and communications between you and the perpetrator.
The University of Delaware is committed to assisting victims. If you experience sexual misconduct, UD's Sexual Offense Support (S.O.S) program provides crisis support and victim advocacy and is available 24/7 by calling (302) 831-1001 and pressing "1." To learn more, visit www.udel.edu/sos and www.udel.edu/knowmore.
If you should become a victim of sextortion, please contact University of Delaware Police immediately at 302-831-UDPD (8373) or your local police department.
For additional information on safety and wellness topics at UD, visit www.udel.edu/students/safety/.
Members of the UD community may download a free smartphone app, LiveSafe, that lets users submit tips to police, receive important broadcast notifications and contact the University of Delaware Police Department directly. To learn more, visit this LiveSafe website.