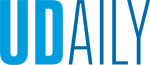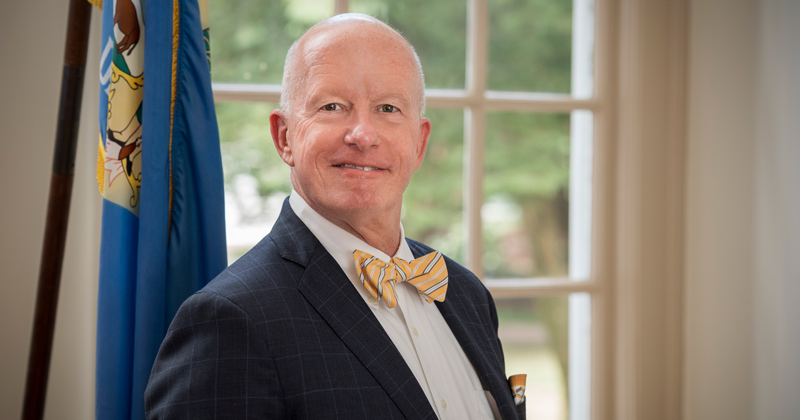 Back to school for K-12 students
Article by Jessica Henderson Photo by Kathy F. Atkinson September 05, 2023
Dean Gary T. Henry shares insight on education for families, teachers and school leaders
As the summer draws to a close, students, teachers and administrators across Delaware are trading swimsuits for backpacks as they return to the classroom for a new academic year. While the back-to-school season is often exciting, many families and school staff may also be feeling nervous or concerned, especially in light of ongoing teacher shortages.
Gary T. Henry, dean of the University of Delaware's College of Education and Human Development (CEHD), shared his thoughts about K-12 education for Delaware families, teachers and school leaders.

Q: What are your three biggest concerns about K-12 education?
Henry: I think the overarching concern for many K-12 teachers and administrators is creating a sense of continuity as children and young adults go back to school. The three big concerns that contribute to this issue are teacher turnover, school leader turnover and the number of long-term substitutes who are not fully prepared to teach in classrooms. These trends were already in place before the pandemic, but the pandemic heightened this crisis. For the last 20 years, we've seen a crisis in the enrollment in traditional teacher preparation programs. Between 2010 and 2018, we saw about a 35% reduction in the number of undergraduates who enroll in education majors across the U.S., but in Delaware, that reduction was 60%.

Kids need to feel safe and secure, and they need to feel some sense of continuity from prior years. With the turnover, the principals greeting the buses and the teachers welcoming the kids to school may not be the same people who were there last year and the folks with whom these children and their families have developed relationships. So it's really important for parents to take advantage of those activities in the first week of school, like back-to-school nights and orientations, where they can help increase their children's comfort and security.
Q: In your view, what is the best way to address these chronic teacher shortages?

Henry: Chronic teacher shortages are a systemic problem, which means it's largely a result of the system in which we educate and support teachers. We know, for example, that many alternative teacher preparation programs — where students come in with a bachelor's degree outside of the field of education and take only a few courses in preparation for teaching — actually contribute to teacher shortages. Many of those teachers actually leave their schools by October, November or December in their first year of teaching. They simply do not have the experience in the schools or the preparation to really understand how to do the really tough job that teachers do.
So part of the answer is investing in traditional teacher preparation programs and in financial aid. But we have to begin with motivating students to pursue teaching when they're in high school and then supporting them throughout their teacher education programs. Our team at CEHD's Center for Excellence and Equity in Teacher Preparation is working directly with Delaware students from motivation to pursue teaching, through recruitment into UD teacher preparation programs, through graduation from those degree programs and into schools within Delaware, whenever possible.
For example, our Teachers of Tomorrow program introduces underrepresented high schoolers to the field of education through an immersive, two-week summer institute at UD where they can learn about our programs, meet current students and talk with educators. In partnership with high-needs Delaware school districts and the Delaware Department of Education, our Teacher Residency program allows early childhood education, elementary teacher education and secondary STEM education students to pursue yearlong, paid teaching placements in Delaware schools. Overall, we find that 80% of the students we recruit from Delaware stay in our schools to teach.
Q: What recommendations do you have for school leaders who are struggling with turnover challenges?

Henry: The first thing to do is to have a human resources professional conduct exit interviews with teachers who are leaving and for building leaders to pay attention to their responses so they can really understand the key causes of turnover in their school. In my research, I have analyzed exit interview data and I've found that teachers are often very straightforward about why they are leaving. The second step is to act on those reasons. And the third step is to constantly check in with the teachers. Ask, "how are things going? What can we do to help you address your instructional needs?" Developing relationships around instructional issues and the teachers' work with students is fundamental to diagnosing and addressing issues before they lead to teacher turnover.
Q: If parents are interested in supporting their child's education, how can they do so?

Henry: I think the key ingredient for parents is working with teachers and principals to articulate the outcomes that they're seeking for their children. It's much easier to get everyone on the same page if you start from a position of common ground. I would also encourage parents to seek the person in the school system that's closest to the issue. So if your child is struggling in math, reach out to your child's math teacher first. If the teacher identifies other resources that may be helpful, then seek out additional support from the school principal.
Q: What advice would you give a first-year K-12 teacher?

Henry: Though I've never served as a K-12 teacher of record, I believe that all educators should view students and their families for their assets and recognize that a student's culture at home is an asset. A relationship with parents and students that recognizes and values the family's culture allows you to unite with the family, unite with the student and give the student the confidence to take risks, to work hard and to want to come to school because that's where they feel welcomed and honored.
Q: Can you tell me about your favorite teacher?

Henry: My favorite teacher was Marie Johnston, who was my math teacher for all four years at George Rodgers Clark, a large high school in eastern Kentucky. She was an old-school math teacher — she would ask us to put our assignments, geometry proofs or whatever we did for homework the night before on the board at the beginning of every class — but her teaching style worked for me. There were many nights that I spent long hours working on homework because she cared so much about me that I didn't want to disappoint her. If you have a favorite teacher, please send her a note or drop by the school to let her know because that really makes a difference.