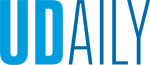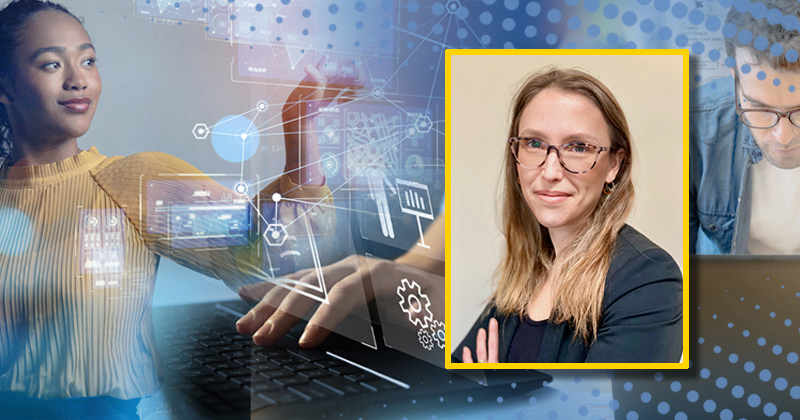 UD PCS Instructional Design Certificate meets online learning needs
Article by Lisa Walenceus Graphic by Cindy Dolan September 27, 2023
Foundations of Instructional Design course starts Oct. 2
When she joined the University of Delaware Division of Professional and Continuing Studies (UD PCS) digital learning team in 2016, Aviva Heyn had no idea how significant her work would become. One of her first projects was updating the RN Refresher online course, a UD PCS certificate program designed to prepare nurses who have been away from the profession to be licensed again. This certificate program was made critical by the shortage of nurses during the COVID-19 pandemic.
"Upgrading the PCS RN Refresher online program was an enormous undertaking," Heyn said. "The course had something like 30 instructors and a huge number of instructional assets, including a large number of recorded lectures. Over the years, we've streamlined it and added new features, like interactive story-based scenarios to help people apply what they're learning."
The RN Refresher program has provided over 200 nurses with a path to return to the field since the 2020 shutdown.
Her latest project for UD PCS is an Instructional Design Certificate program to introduce people to the world of instructional design and prepare them to use learning theory and multimedia tools to create engaging online learning experiences. COVID-19 also impacted this new work, with the unprecedented shutdown of classrooms during the pandemic making online instruction a necessity.
"While concerns about the pandemic have receded, that experience demonstrated to a lot of people how effective online instruction can be — and interest in online learning remains high in many industries," she said. "My content team — Christin Bishop, Judith Conway, Tim Danner, Angela Greco and Olivia Pollard — and I created a certificate program designed to prepare people as instructional designers in less than a year because, now more than ever, we need instructional designers who can craft impactful online learning experiences."
Heyn, who serves as the director and lead instructor for this program, continued, "We recognize that online learning markets are emerging in any field where internal or external training is provided, like education, healthcare, banking and lending, or enterprise software and network solutions, so we wanted this certificate program to help people who have an interest in taking advantage of these opportunities."
Designed for career transition to instructional design
This online professional development Instructional Design Certificate program includes three courses: Foundations of Instructional Design, Curriculum Development for Instructional Design, and E-learning and Course Development for Instructional Design. Digital badges and digital course completion certificates are available as immediately delivered credentials that participants can display on their social media accounts as they progress through the program. As students complete these courses, they create content suitable for an optional professional instructional design portfolio that demonstrates their proficiency in graphic and multimedia design principles for e-learning.
All courses are designed to be completed within eight weeks. The first course includes optional live-online sessions with instructors and fellow participants to facilitate information sharing and networking. The subsequent courses are self-paced and may be completed at any time.
Courses in this certificate program may be purchased individually or purchased as a bundle at a discounted price.
Foundations of Instructional Design starts Oct. 2
The next Foundations of Instructional Design course, an asynchronous online course with optional live-online, instructor-led sessions, starts Monday, Oct. 2 and runs through Dec. 1. The instructor-led sessions will be held periodically on Thursdays from 6:30-7:30 p.m. Individuals considering a career in instructional design, a personal or professional design project, or the application of their multimedia skills to a new venture will benefit from this course.
Learn more about the Instructional Design Certificate program at pcs.udel.edu/instructional-design.