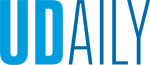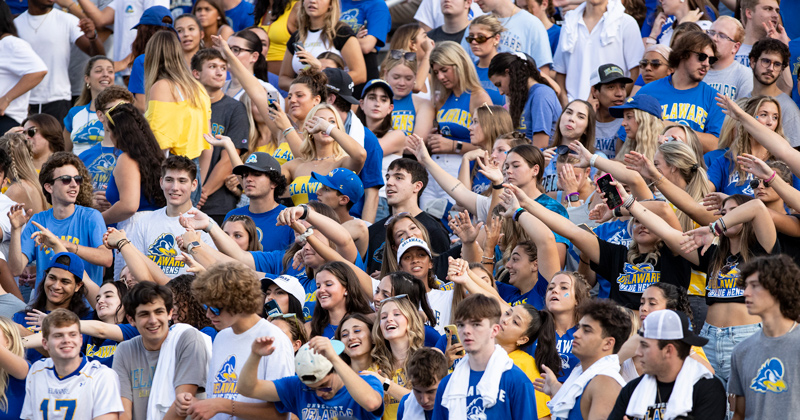 Free football and maybe financial aid
Article by UD Athletic Department Photos and graphic by UD Athletic Department September 13, 2023
UD announces $15,000 Cockpit HENergy Challenge
For University of Delaware students, this might be one of the easiest assignments with the biggest reward: attend all Blue Hens home football games at Delaware Stadium, follow a few guidelines and be entered to win $15,000 in student aid.
University of Delaware Athletics, Community, and Campus Recreation and Student Financial Services have partnered to offer the second annual Cockpit HENergy Challenge to incentivize student attendance for all Delaware home football games. One current UD student will be chosen, at random, from among those who attended and scanned in their student ticket to all six home football games during the 2023 regular season. Tickets stop being scanned at the beginning of halftime, so for a student to scan their ticket in, they must show up in the first half with their downloaded student ticket on their mobile phone and scan into the game.
Student tickets are free to all home regular season football games; tickets for the entire football season can be reserved at www.bluehens.com/student.
Delaware Stadium is part of the UD Athletic Complex on South Campus, along South College Avenue.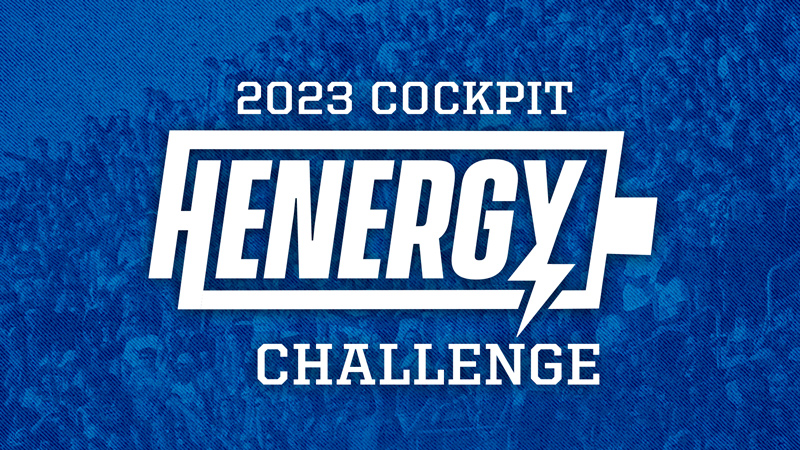 Last year's inaugural winner was announced at a men's basketball game and presented with a giant $10,000 check during halftime of the game. Student attendance was at an all-time high in 2022, since tracking began in 2017. In total, 10,474 student tickets were scanned across all six home games for an average of 1,745 per game. This was a 48.4% increase from the 2021 season totals.
Delaware Home Football Schedule
Saturday, Sept. 16 vs. Saint Francis, 6 p.m.
Saturday, Sept. 23 vs. New Hampshire, 6 p.m. 
Saturday, Oct. 7 vs. Duquesne, 3 p.m. 
Saturday, Oct. 14 vs. North Carolina A&T, 3 p.m.
Saturday, Nov. 4 vs. Elon, 1 p.m.
Saturday, Nov. 18 vs. Villanova, 1 p.m. 
Contest Details
The athletic department pulls data from its direct ticketing software and receives an Excel report after each home game. At the end of the season, athletics will pull a report that illustrates students who have scanned into all six home football games and pull one student, at random, to win the award of up to $15,000 in student-aid (aid will apply towards tuition, room and board, and/or dining, depending on the need of the student who wins).
Students who participate in football game days, such as football student-athletes, UD spirit program members, and members of the UD Marching Band, are not eligible to win the award.
Students who want to ensure they were scanned into the game or who have questions can email bluehensmarketing@udel.edu. Learn more at bluehens.com.