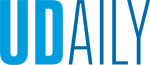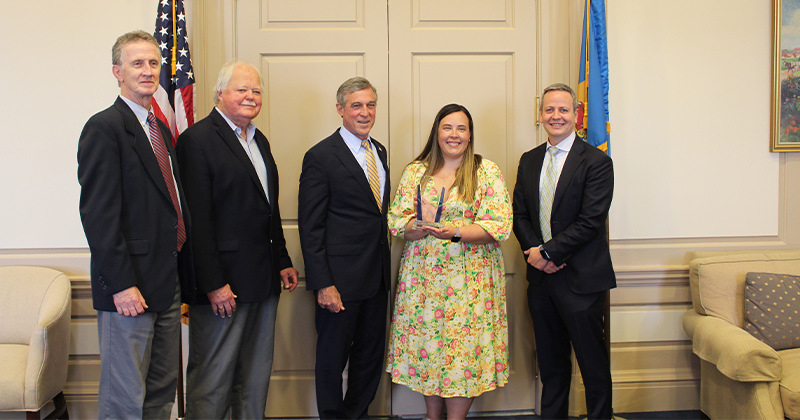 Celebrating civics educators
Article by Sophonie Milord Photos by John Cohill September 12, 2023
Two Delaware civics educators awarded the inaugural Governor's Award for Excellence in Civics Education
The Delaware Center for Civics Education (DCCE) in the University of Delaware (UD) Institute for Public Administration (IPA), and the Delaware Civics Education Coalition (DCEC) celebrated the inaugural Governor's Award for Excellence in Civics Education on Wednesday, June 14, 2023. The award presentation took place at Legislative Hall in Dover. The Governor's Award for Excellence in Civics Education recognizes Delaware teachers in K-12 grades for excellence in civics instruction both inside and outside the classroom, which includes continuing personal learning, leadership, and advocacy for civics education.
"Civics education plays a crucial role in fostering active and informed citizenship, equipping students with the knowledge and skills needed to participate in democratic processes" said Scott Abbott, DCCE assistant director. "Therefore, civic knowledge is essential to maintaining a strong and functioning democracy, as informed citizens contribute to the improvement of society."
As civics education continues to create even more informed students and citizens, it is equally important that civics teachers are recognized for the efforts of establishing such an engaging learning environment for all students. Excellent teachers leave a lasting impression and positive impact on the lives of students, while serving as inspirational role models who can ignite a passion for civic engagement and promote critical thinking.
The recipients of the first annual Governor's Award for Excellence in Civics Education are Christina Horstmann, a UD and University of Missouri alumna and teacher at William Penn High School in the Colonial School District, and Erica Varites, alumna of UD and Delaware State University and fifth grade teacher at William F. Cooke Elementary School in Red Clay Consolidated School District.
Delaware Gov. John Carney was among the honored participants and attendees of the awards presentation.
"Civic engagement is essential to democracy," Carney said. "I am proud to recognize Ms. Horstmann and Ms. Varites for their commitment to helping students grow in the classroom and in the community. Thank you to all Delaware civics educators for teaching our students how to be involved citizens and develop well-informed opinions."
Horstmann and Varites have both dedicated their careers to providing high-quality civics education, contributing to the overall excellence of the educational system in Delaware. According to Abbott, "By honoring exceptional teachers, it encourages others to strive for excellence in their teaching methods and promotes the sharing of best practices within the civics education community. Civics education empowers students to become future leaders who can address societal challenges, make informed decisions, and advocate for their rights and the rights of others."
The selection process for the Governor's Award for Excellence in Civics Education began with nominations from the eventual awardees' district social studies supervisors. Nominees submitted application packets that were evaluated by panelists from UD, the Delaware Department of Education, and the Delaware Historical Society.
Horstmann has taught for eight years, including student teaching experience at Delcastle Technical High School. Horstmann is recognized for her dedication to civics education both inside and outside of the classroom, supporting students with "serving as poll workers, writing letters to their elected officials, working with building administration to improve the school, and connecting with legislators working on laws related to the topics the students are passionate about." She has also participated in the Democracy Project Summer Institutes (2016–2018), is a member of the Social Studies Coalition of Delaware Civics Cohort (2015–16), Social Studies Leadership Council (2016–present), and a lead for her civics professional learning community. Christina was recently selected to present at the National Social Studies Supervisors Association meeting this winter in Nashville, advocating on behalf of civics to address its marginalization.
Varites brings with her 24 years of experience and formerly taught at Gauger-Cobbs Middle School in Newark, Bancroft Intermediate School in Wilmington, and Brookside Elementary School in Newark. She has also taught elementary social studies methods at Wilmington University. Varites is known for employing engaging and effective methods for civics instruction, including using current events, songs from the historical musical Hamilton, a classroom election simulation, mock trial, and mock elections, taken students on field trips to the Constitution Center and Hockessin School #107c to learn the history of school desegregation in Delaware, and helped students participate in the Right to Vote Essay contest. She was a participant in Democracy Project Summer Institutes (2014, 2017, and 2020), participated in social studies leadership councils in both Christina and Red Clay Consolidated School Districts, and was the 2008 Christina School District social studies teacher of the year, among other honors. According to one of her recommendations, "Ms. Varites' classroom has a high level of student engagement as she employs strategies that promote positive interdependence, simultaneous interactions and individual accountability."
Based on the profound experience in education and outstanding professional acumen of both Horstmann and Varites, it is evident that these educators were the ideal inaugural winners of The Governor's Award for Excellence in Civics Education. The awards ceremony included the two award winners, four staff members from UD representing the Delaware Center for Civics Education and Delaware Civics Education Coalition, a social studies supervisor from the Colonial School District, a principal from the Red Clay School District, and friends and personal guests of the awardees.
Visit the DCCE website for more information on projects taking place across the state on civics education.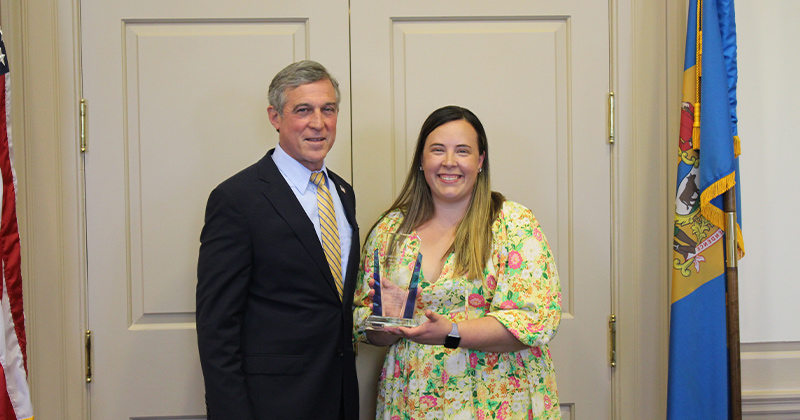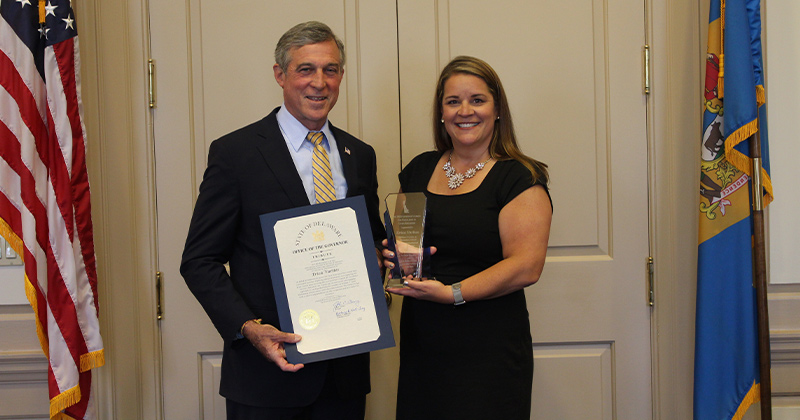 About the Institute for Public Administration
The University of Delaware's Institute for Public Administration (IPA) addresses the policy, planning and management needs of its partners through the integration of applied research, professional development and the education of tomorrow's leaders. As a research and public service center in the Joseph R. Biden, Jr. School of Public Policy and Administration, IPA collaborates with state agencies, municipal governments, nonprofits, communities and businesses to examine complex policy issues and improve quality of life in Delaware and beyond.
About the Delaware Center for Civics Education
The Delaware Center for Civics Education promotes civic engagement and a better understanding of citizen responsibilities in a democratic society among young people by providing resources and professional learning around Delaware's civics standards in support of Delaware teachers.
About the Delaware Civics Education Coalition
The Delaware Civics Education Coalition is a nonpartisan coalition of groups in Delaware engaged in civic education activities that are working to elevate civic education and engagement as a state priority in order to protect and strengthen America's constitutional democracy.