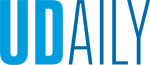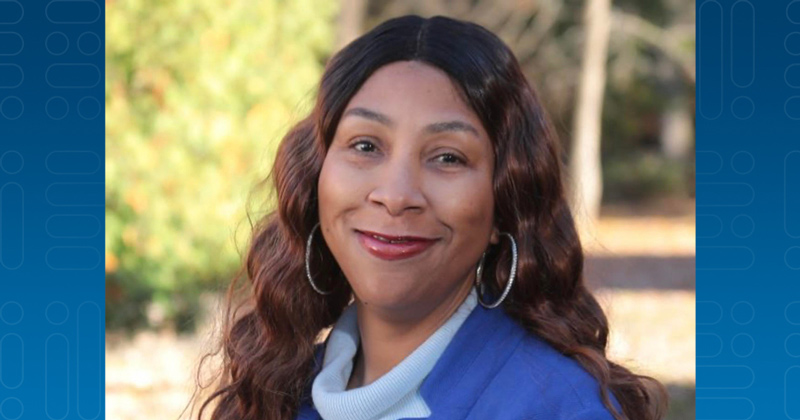 UD supports dream for financial education
Article by Andrew Sharp Photo courtesy of Marrea Walker-Smith September 28, 2023
Teacher who launched entrepreneur center in her hometown is getting graduate training at Lerner
A teacher in Chester County, Pennsylvania is inspiring her students and the community she grew up in, while taking advantage of training from the University of Delaware to strengthen her skills.
The daughter of a community advocate, Marrea Walker-Smith grew up in a low-income area of the city of Chester. Her life journey has taken her away from that neighborhood, but she hasn't forgotten her hometown.
That's why this UD graduate student has put her energies into launching a new Entrepreneurship Innovation Center in Chester to teach career skills and financial literacy, in the hope that she can help residents there tap into opportunities and create generational wealth.
Walker-Smith aims to tap into the ideas, passions and skills of the people who live there by offering resources they may be missing. As she does so, UD's Center for Economic Entrepreneurship and Education (CEEE) at the Alfred Lerner College of Business and Economics is available to offer support and training.
A high-school business teacher at Devon Preparatory School in Devon, Pennsylvania, Walker-Smith has for years been taking advantage of CEEE programs like the Siegfried Youth Leadership Program, bringing her students to Newark for economic education and training.
"As a business teacher, I was looking for opportunities for our students to gain real-world experience," she said.
She's taking a similar desire for economic training to Chester, working with her students at Devon Prep, along with the Chester Housing Authority, to create a center where budding business leaders can get access to resources like classes, podcasting equipment, cameras, a music studio, a finance lab with a stock ticker, and space to create. Access to technology was one resource missing in the area, she said.
"I hope to really close in the gap that exists in some of these communities with technology, and to really give them some skills to think about careers in the future, to become more financially independent," she said.
While she's an experienced business teacher, Walker-Smith is adding to her skills by working toward a master's degree in the Economics and Entrepreneurship for Educators program, which is offered by the Lerner College and run by CEEE. She'll also gain extra input and advice for her Chester project.
"I have a network at [the] University of Delaware. For whatever I don't know, I can always reach out to someone and get the support and the knowledge," Walker-Smith said.
The Economics and Entrepreneurship for Educators program, which dates back to 1981, has graduated 516 students from 39 states, the District of Columbia and 15 countries, according to former associate director of CEEE Bonnie Meszaros, who has helped run the center's programs for decades.
The idea is that just because someone knows economics doesn't mean they can teach, Meszaros said, so the program trains teachers who will be catalysts to go back to their home areas and promote economics education. They learn from UD Lerner economics professors, CEEE staff, and outside experts in the field.
Students make a plan for a project during their studies, and with her new center Walker-Smith is coming in with one underway. It officially launches in October with the help of student volunteers.
One of those is Devon Prep senior Jack Shaw, who volunteered with Walker-Smith as she created her dream project.
Ever since his introduction to economics class with Walker-Smith, he said, "I've kind of emulated her passion and drive for business."
His teacher is the kind of person who always has new entrepreneurial ideas, he said, and the class was impressed with her idea for the new center.
A few students made it their passion project, Shaw said. He helped guide the student efforts, making sure products were ordered and overseeing setup for the different areas. They'll also volunteer to teach classes on weekends.
Now he's looking forward to seeing how kids in Chester benefit. "I'm so excited to see, how are they going to be able to build and grow off this center?"
For her part, Walker-Smith said she is really proud to see the work her students have put in. "I think that they've established a great rapport with the community."
Working at Devon Prep, she said, she saw all the opportunities her students were getting in the classroom. "I wanted to provide the students in my hometown, the city of Chester, these same opportunities," Walker-Smith said.
Speaking about Walker-Smith and her impact, Meszaros said, "She is a force. She just is amazing in what she has accomplished. We're very excited to have her."