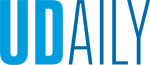 Faculty Senate holds first meeting of the academic year
Article by Amy Wolf September 21, 2023
UD President Dennis Assanis and Provost Laura Carlson provide updates
The University of Delaware Faculty Senate reconvened for its first meeting of the 2023 fall semester on Monday, Sept. 11, in the Trabant University Center Theater. UD President Dennis Assanis welcomed returning and new senators, including Faculty Senate President Jim Morrison.
"The new academic year certainly brings new energy and a great deal of excitement and anticipation," Assanis said.
Assanis expressed his commitment — along with that of the Board of Trustees and the University's administration — to shared governance and to working closely with Morrison and the executive committee of the Senate to address important academic issues.
"I do believe very strongly that the faculty and staff are the beating heart of any great institution," Assanis said.
The new year also brings wonderful new students, with the undergraduate Class of 2027 being one of the strongest classes in UD's history, Assanis said. A record 37,000 students applied to UD in 2023, and this year's class had the highest test scores and cumulative grade point averages of any class in at least the past five years.
"These are some very strong students, so let's make sure that we lead them to success. The promise is certainly there," Assanis said.
The University made a strategic decision to admit fewer students than the year before, bringing the selectivity below 64% for the first time since 2020.
"It's become a lot more competitive to get into the University," Assanis said, noting that this year's undergraduate class will be about 4,200 students, compared to about 4,600 last year.
Assanis also highlighted continued momentum across new development of campus facilities. The Fintech Innovation Hub on the Science, Technology and Advanced Research (STAR) Campus is now open. The 25,000-square-foot addition to Drake Hall, which features teaching and research labs for chemistry and biochemistry, is now complete. "Building X," which will replace McKinly Lab and provide research and teaching spaces for multiple departments including biology, psychology, neuroscience, physics and quantum science, is scheduled to be completed in fall 2024. The Center for Intercultural Engagement, which includes an interfaith meditation and prayer room, ablution stations and all-gender restrooms, is now open in the Perkins Student Center.

The University is facing a tight budget this year, Assanis said. Health care and other personnel costs have increased significantly in the past few years, and students need more financial aid because of economic pressures on families, he said.
UD Provost Laura Carlson, UD's chief academic officer, said strengthening communications between the provost's office and the campus community continues to be a focal point for her. Open office hours will resume in October, and the provost's office will continue to prepare a periodic newsletter to share information about the work and activities happening within the Office of the Provost.
Carlson also praised the work of the Faculty Senators.
"An important factor that drew me to UD was the sense of shared governance," she said. "I want to be at a place where we talk — always — about our goals and how to go about them."
During the meeting, Carlson discussed expanding flexible and non-traditional pathways that lead to UD degrees.
"When we admit a student, that's a promise and an obligation," she said. The more options available for students to earn their degree, the better. Creating flexibility includes expanding Winter and Summer Sessions and broadening inclusive pathways such as UD's Associate in Arts Program and the University's partnerships with Delaware State University and Delaware Technical Community College.
Carlson also gave an update on several dean searches. A search advisory committee has been reviewing applications for the dean of the College of Agriculture and Natural Resources; Carlson anticipates bringing candidates to campus later this fall. The University is also finalizing the position description for the dean of the College of Arts and Sciences; Carlson said interviews will likely begin in early 2024. Carlson welcomed Oliver Yao, who joined the University this summer as the dean of the Alfred Lerner College of Business and Economics.

To kick off the Senate's September agenda, John Jebb, professor of English and Faculty Senate parliamentarian, gave a brief history of and refresher on Robert's Rules of Order, covering topics such as etiquette, voting and the authority of the presider to control the floor. This year, that role falls to Jim Morrison, the president of the Faculty Senate this year and a professor in the Joseph R. Biden, Jr. School of Public Policy and Administration.
Morrison welcomed senators back to campus.
"We want to thank you for serving in this capacity, because it is time consuming, but it's an important function," he said. "We have shared governance at the University of Delaware, and this has been a powerful tool, working with the administration and the senate together. We all have the same goal — to make the University the best it can be."

While there were no voting items on the September agenda, Faculty Senators heard presentations from three groups on campus.
Michael Fernbacher, the assistant director of Community Standards and Conflict Resolution, provided an overview of the office's role, which is to educate the UD community on standards of behavior, conflict resolution, and commitment to personal and shared accountability. Josh Wilson, associate professor in the School of Education, and Erin Sicuranza, director of Academic Technology Services, gave an update on the AI for Teaching and Learning working group. Jess Piper, program manager for employee engagement, discussed mental health resources on campus.

Further information about the Faculty Senate, including meeting minutes and agendas, can be found on its website.