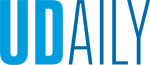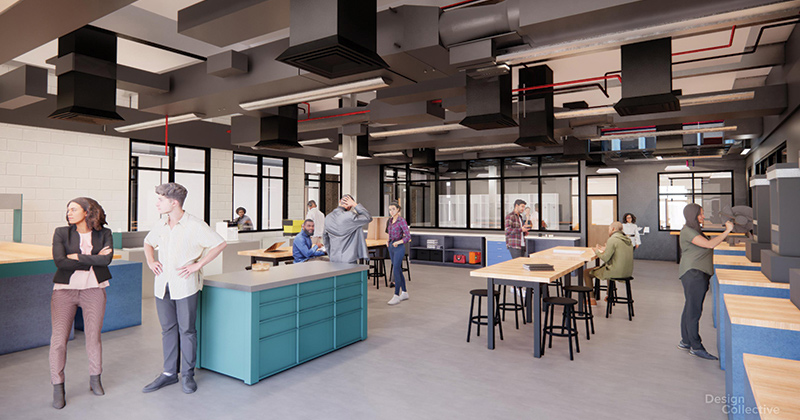 Design Studio renovation in progress
Article by Erica K. Brockmeier Photo by Digsau Architects September 21, 2023
UD's makerspace in Spencer Lab will gain additional square footage, new work spaces
Ongoing renovations of the University of Delaware's Department of Mechanical Engineering's Design Studio will provide additional room and modernized work areas and equipment.
Located on the first floor of Spencer Lab, this nationally recognized academic makerspace is the primary training ground for mechanical engineering students and hosts core classes and technical electives for students in biomedical engineering. More than 700 students use the Design Studio each year as they learn first-hand how to design, test, and bring their ideas and prototypes to life.

The Design Studio renovations will result in an open concept floor plan and nearly 2,000 square feet of added space. The south side of the Design Studio will house the metal working machine shop, rapid prototyping facilities, carpentry and assembly areas, and student competition spaces, while the north side will house teaching labs, private meeting rooms, and seminar and collaboration spaces. A modern, industrial aesthetic and the addition of new windows and lighting will also make the Design Studio feel brighter and more spacious.
The two-phase renovation process began in February 2023, with major construction efforts taking place during the summer and winter sessions. The Design Studio opened and was available to students as of Monday, Sept. 18, 2023, with an official opening ceremony tentatively scheduled for September 2024.
DIGSAU and Design Collective served as project architects and collaborated with students, faculty, and staff to ensure the redesign will meet current and future needs. The renovation was funded in part by the Unidel Foundation, the Department of Mechanical Engineering, the College of Engineering, and contributions from multiple alumni donors.
There are ongoing opportunities for alumni and other supporters to become involved in this project; for more information please contact Kris Graves. For further information, please visit: https://me.udel.edu/academics/design-studio/