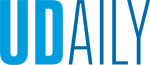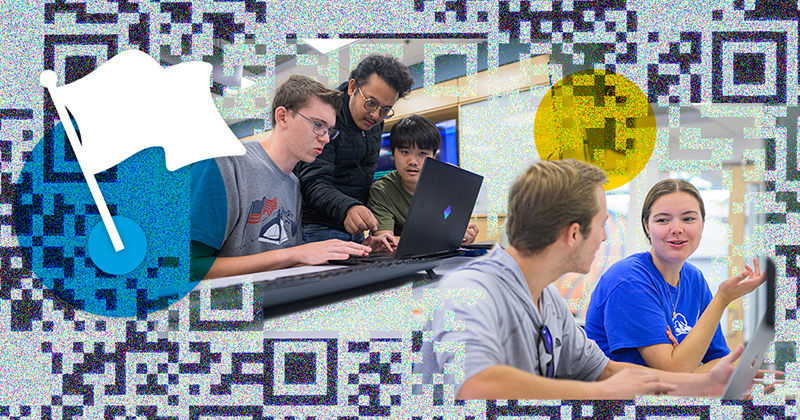 Third annual Capture the Flag competition happening Oct. 27-29
Article by Erica K. Brockmeier Photo by Photo illustrations by Joy Smoker October 19, 2023
Cybersecurity enthusiasts will compete to see how well they can detect and deflect cyberattacks
The University of Delaware is hosting its third annual Capture the Flag (CTF) competition. The event, which will take place virtually from Oct. 27-29, allows competitors from across the globe to put their skills to the test as they detect and deflect cyberattacks.
Anyone with an interest in cybersecurity is invited to participate. Last year's competition involved nearly 600 teams comprised of high school students, college students and career professionals representing the United States, the United Kingdom, Germany, India, Singapore and South Korea.
This year's challenge categories include binary exploitation, cryptography, forensics, reverse engineering, web problems, and Minecraft. US-based teams comprised of undergraduates and high school students (with a maximum of four individuals per team) are eligible for cash prizes for first, second and third place in each challenge category.
During the CTF event, competitors act as would-be attackers as they attempt to exploit vulnerabilities in the digital systems developed by the event organizers, UD's Department of Electrical and Computer Engineering and UD's Center for Cybersecurity, Assurance and Privacy (CCAP). Through this competition, participants will gain essential knowledge and experience for future careers in cybersecurity.
UD is home to a vibrant and active cybersecurity community as well as robust research and educational programs. In 2016, the National Security Agency and the Department of Homeland Security designated UD a National Center of Academic Excellence in Cyber Defense Education (CAE-CDE). As of the fall of 2022, UD also offers an undergraduate degree program in cybersecurity engineering.
This year's CTF event is supported by MySherpa and UD's CCAP.
For further information, please visit: https://bluehens.ctfd.io