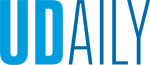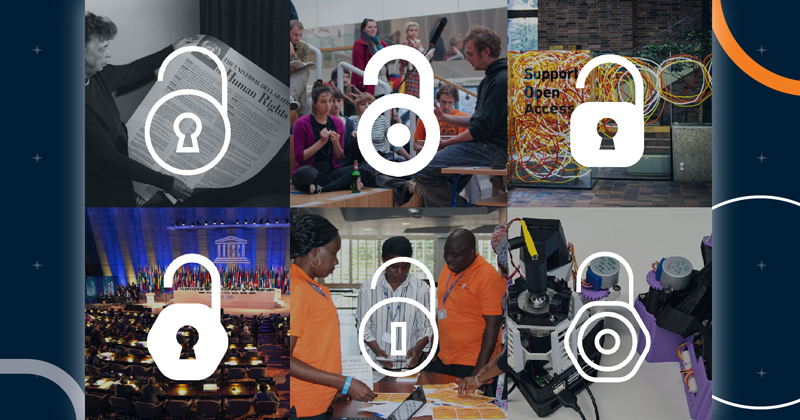 Expanding the reach of research with open access
Article by Allison Ebner Photo courtesy of International Open Access Week October 23, 2023
Making research freely and digitally accessible to all
When scholarship is made freely available, it allows researchers worldwide to engage with it, resulting in a much larger reach and impact.
Over the past year, the University of Delaware Library, Museums and Press has increased its efforts to support initiatives around open access publishing. Open access, the practice of making articles, books and other original research freely and digitally accessible for anyone to read and reuse, has been a key focus in the commitment to expand access to cutting-edge research from the UD community and beyond.
"The Library, Museums and Press believes that knowledge is a global public good," said Annie Johnson, associate university librarian for publishing, preservation, research and digital access. "We support open access to scholarship because it fosters knowledge equity, helps accelerate discovery and innovation, and promotes public trust in higher education."
The Library has shown its commitment to making scholarship openly accessible in several different ways, including through the University's institutional repository, UDSpace; through strategic agreements with publishers; and through the University of Delaware Press.
In 2015, the Faculty Senate passed a resolution allowing the Library to make UD faculty research publications publicly available via UDSpace. To support researchers throughout the UD community in these efforts, digital publishing specialist Jessica Deshaies connects with faculty, students and staff to track, catalog and clean their research for deposit into UDSpace. As a result, 437 open access articles were added to UDSpace during the 2022-23 academic year — a 51% increase over the previous year.
"One of the most rewarding aspects of my role is empowering UD researchers," Deshaies said. "Our researchers can often share their work openly in specific locations, like UDSpace, without the financial burden of article processing fees. Getting the word out about these alternative routes to openness, known as self-archiving or green open access, is a meaningful pursuit. Every time I guide researchers to these opportunities, we progress toward our goal of inclusive and accessible knowledge for all."
The Library also helps make UD research more widely available through partnerships with publishers that are working to make scholarship open, such as Cambridge University Press. As part of a recent read and publish agreement, the UD community has access to more than 400 peer-reviewed academic journals published by Cambridge University Press, spanning subjects from humanities and social sciences to science and medicine. In addition, UD-affiliated authors can publish an unlimited number of open access research articles in Cambridge University Press journals at no cost to them.
"As a junior faculty member, I'm particularly grateful for the opportunity to publish open access through the agreement between UD and Cambridge University Press, as this will allow a broader audience to get to know my work," said Mary Bowden, an assistant professor in the Department of English who is publishing her first open access article in Cambridge's Victorian Literature and Culture journal. Bowden's is one of 20 articles from UD researchers that have been published thus far through this agreement.
In addition to the Cambridge Press, the Library provides financial support to open access initiatives from other publishers, including the MIT Press, the University of Michigan Press, Open Library of Humanities and Punctum Books. As a result, the UD community has digital access to a number of titles and original research from these publishers at no cost to community members.
The UD Press has also started getting involved in open access publishing. In spring 2023, the UD Press published its first open access title, The Biden School and the Engaged University of Delaware by Dan Rich, and has plans for several other open access titles in the works. Additionally, the UD Press made 24 of its backlist titles from its first 40 years available open access.
Making scholarship openly available fosters collaboration and knowledge sharing among researchers worldwide and within the UD community. It also ensures that the research has a much larger reach and impact.
If you are interested in publishing your research open access or learning more, please reach out to the Open Access team at openaccess@udel.edu or use the UDSpace submission form to share your research in the institutional repository. You can also learn more by joining the Library for several open access programs during Open Access Week 2023 (October 23-29).