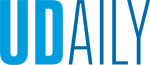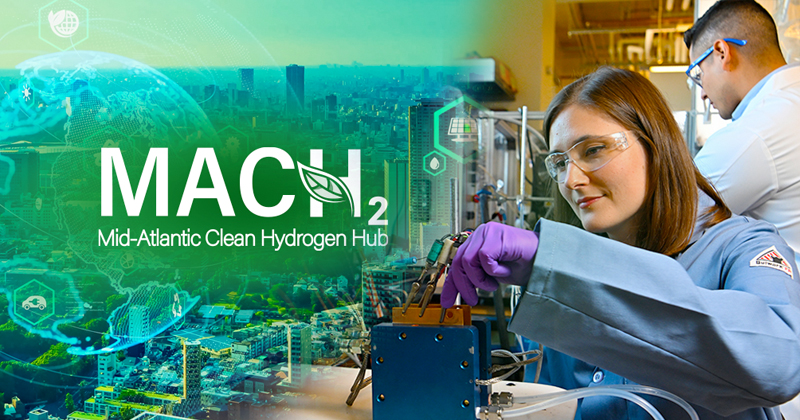 Preparing the clean energy workforce
Article by Tracey Bryant Photos by Evan Krape | Photo illustration by David Barczak October 13, 2023
UD to play key role in regional hydrogen hub
The University of Delaware will play a leading role in workforce development efforts associated with the Mid-Atlantic Clean Hydrogen Hub (MACH2), which has been selected by the U.S. Department of Energy to receive up to $750 million in funding through the historic Regional Clean Hydrogen Hubs program.
MACH2 was chosen as one of seven hydrogen hubs, totaling up to $7 billion in grants, announced by the Energy Department on Oct. 13. In stiff national competition, MACH2 ranked among the most pro-labor and greenest hubs in the nation, according to the Delaware Sustainable Chemistry Alliance (DESCA), which brokered the proposal, involving industries, academic institutions, local governments and community partners from across Delaware, southeastern Pennsylvania and South Jersey.
Hydrogen is the most abundant element in the universe, and the Energy Department is working to accelerate its use as a clean energy source and as a means to decarbonize heavy industry, transportation and energy storage to meet President Biden's goal of a 100% clean electrical grid by 2035 and net-zero carbon emissions by 2050, with the regional hydrogen hubs leading the way.
MACH2 will encompass a network of hydrogen producers, consumers, local connective infrastructure for hydrogen deployment, and the education and training needed to develop the region's clean energy workforce. UD will lead the higher education component of MACH2's workforce development with Cheyney University, Rowan University and the University of Pennsylvania.
"Collaboration is the key to success in strengthening our region's economy and advancing sustainable energy sources for the future. The University of Delaware is proud to lead MACH2's higher education workforce development initiatives in partnership with Cheyney, Rowan and Penn," said UD President Dennis Assanis. "Working together, we will provide new educational and research opportunities for our students and grow our region's skilled workforce for the high-paying clean-hydrogen jobs of today and the future."
Kelvin Lee, interim vice president for research, scholarship and innovation for UD, acknowledged the multiple staff in the UD Research Office and partnering units across the University, who joined with DESCA and regional partners in the development of the proposal application.
"I want to thank our staff in the University of Delaware Research Office, working with colleagues across campus and at our partnering organizations, for their critical contributions to the proposal's success," Lee said. "We look forward to further collaborations that will accelerate the education and research efforts vital to a clean energy future."
Developing the clean energy workforce
MACH2 is projected to create 20,000 well-paying jobs in the production, delivery and use of zero-emission hydrogen to repower the region's industrial facilities, transportation systems and agriculture sectors.
What kinds of jobs will MACH2 help prepare people for? There will be a need for technicians for hydrogen-powered vehicles, construction workers for installing hydrogen pipelines, fuel cell power system operators, hydrogen production plant managers, and directors of research and development (R&D) programs, to name a few.
Some of these roles may require a high school diploma and an apprenticeship or specific credential; others may require a college degree, from bachelor's to master's to Ph.D.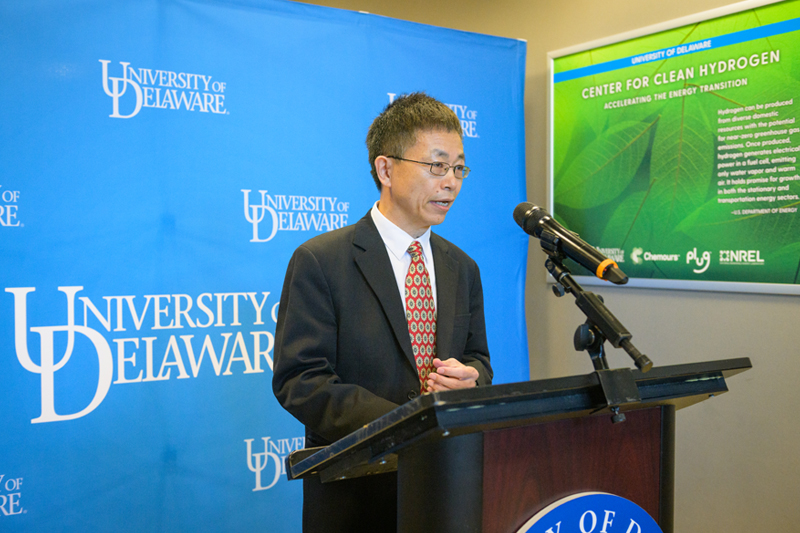 Yushan Yan, the Henry Belin du Pont Chair in Chemical and Biomolecular Engineering at UD, will direct the hub's higher education workforce development efforts. This work will complement high school, vo-tech and community college training programs in energy and construction that will be expanded through the hub, along with pre-apprenticeship programs, particularly those that recruit from underserved communities, offered by building trade unions. 
"The University of Delaware and our collaborators at Cheyney, Rowan and Penn are well-poised to prepare students for rewarding careers in the new hydrogen economy," Yan said. "Several engineering, energy and hydrogen programs are already in place at our institutions and will be expanded through the hub, offering students exciting opportunities."

These are a few of the coming MACH2 programs: 
Cheyney University, the nation's first Historically Black College and University, will establish a regional on-site, hands-on hydrogen safety training program with the support of the American Institute of Chemical Engineers (AIChE). 
Rowan University will develop an integrated strategy coupling wind-to-hydrogen processing and employing a unique hands-on engineering clinic curriculum. A new online master's program in hydrogen processing also will be developed. 
The University of Pennsylvania will add a new hydrogen concentration to the curriculum of three of its bachelor's programs in engineering – chemical and biomolecular, mechanical engineering and materials science. 
The University of Delaware will enhance hydrogen technology training at the master's level through a new "4+1" master's degree in electrochemical engineering, which would allow highly qualified undergraduate students to earn a bachelor's degree in an area such as chemical and biomolecular engineering or mechanical engineering and then continue on to earn a master's degree in electrochemical engineering in the fifth year. 
Accelerating the Energy Transition
Last October, UD launched the Center for Clean Hydrogen, which Yan directs, in Delaware Technology Park. Having this resource, coupled with UD's historic strength in chemical and biomolecular engineering, where the University currently ranks seventh nationwide, and a thriving innovation community at UD's STAR Campus, places the University in a unique role to propel sustainability forward.  
"Our center was designed to accelerate the clean energy transition by testing hydrogen stacks and components at scale," Yan said. "And that is what we will do. 
"I have been working on clean hydrogen for the past 25+ years, so I am super-thrilled to have just one hydrogen hub anywhere in the country," Yan added. "I do not have the words to describe my excitement for having a hydrogen hub in my own backyard in Delaware."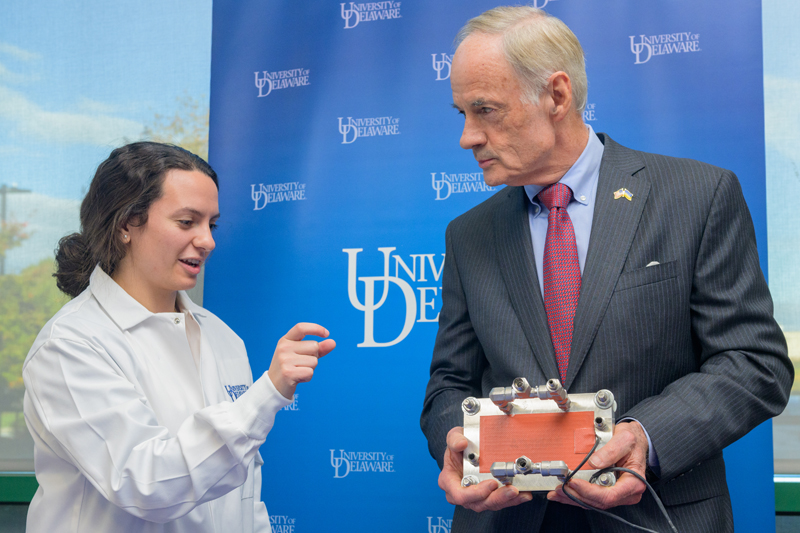 For Alexandra Oliveira, a fifth-year doctoral student in chemical engineering at UD, time is of the essence.
When she did research on batteries as an undergraduate, she said she learned how the field of electrochemistry, which drives the conversion of hydrogen to clean energy through devices such as fuel cells, has the potential to solve scientific problems in unique ways. 
"Later on, it became important to me that I was working toward an objective that I really care about, and in my opinion, saving the environment is one of the most urgent problems we need to solve," Oliveira said. "I love the outdoors and working on research that aims to preserve that has convinced me to stay in this field." 
She has her sights set on a career as a research and development engineer focusing on electrochemical devices. 
"This can be anything from batteries to fuel cells and even more, but the hydrogen work has been particularly interesting these past few years and has received widespread support to implement these hydrogen hubs," Oliveira said. "In reality, we're going to need all of these technologies working in tandem to make global clean energy achievable."

Center for Clean Hydrogen: youtube.com/watch?v=LkTbUMRRQzM