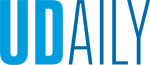 In Memoriam: George M. Whitmyre, Jr.
Article by Erica K. Brockmeier Photos courtesy of Sue Zatto October 26, 2023
UD chemical engineering lab manager and music enthusiast will be remembered for his kindness, patience and ability to connect with others
George M. Whitmyre, Jr., a dedicated and capable lab manager, music enthusiast and University of Delaware alumnus, passed away on Sept. 6.
Mr. Whitmyre worked in UD's Department of Chemical and Biomolecular Engineering for more than 40 years, overseeing key safety initiatives while supporting the research and educational needs of faculty, students and research staff in the department. Outside of his work, he was an accomplished musician who performed in several area bands.
"I was deeply saddened to hear of George's passing — I met him as a first-year student here at UD. He was stern but caring, ensuring that we were all safe physically and, in some cases, mentally," said College of Engineering Dean Levi Thompson. "I was so happy to see that he was still connected with UD when I returned a few years ago. The department, college and university are all better off because of George."
'Every department needs a George'
Mr. Whitmyre studied zoology and entomology at Pennsylvania State University, graduating with a bachelor's degree in 1967. He then came to UD to study entomology and applied ecology, earning his master's in 1973.
That same year, Mr. Whitmyre began working for the chemical engineering department, initially as a research machinist in the department's machine shop. In the late 1970s, after he had gotten to know many of the students, postdocs and faculty in the department, Mr. Whitmyre was promoted to master instrument maker and eventually to laboratory manager.
Around this time, there was a push at UD and other research institutions across the country to address safety concerns and risks for those working in a chemistry lab, aligned in part with new federal and state regulations around lab safety. Mr. Whitmyre was instrumental in these safety efforts and became "synonymous with safety and utility in the department," wrote Reggie Blasczyk in her book about the history of the department for its centennial anniversary.
Abraham Lenhoff, who served as the department chair from 2012 until 2017, added that Mr. Whitmyre's roles and responsibilities for the department were incredibly broad — from dealing with building issues in Colburn Lab, training graduate students in lab safety, and constructing and maintaining many of the undergraduate laboratory course materials and equipment.
"In many cases he defined the job of department lab manager — the job didn't exist until he was there," Lenhoff said. "He just did what came naturally to him, and his role kept expanding because he was so capable. He went above and beyond in getting things done, and getting them done the right way."
"George Whitmyre was a 'Trusted Agent' when it came to fire safety within Colburn Lab," said Kevin T. McSweeney, who works in UD's Environmental Health and Safety office. "He was always out in front of other lab management colleagues with compressed gas safety, lab safety inspections, and as somebody who had his finger on the pulse of the lab users for his building."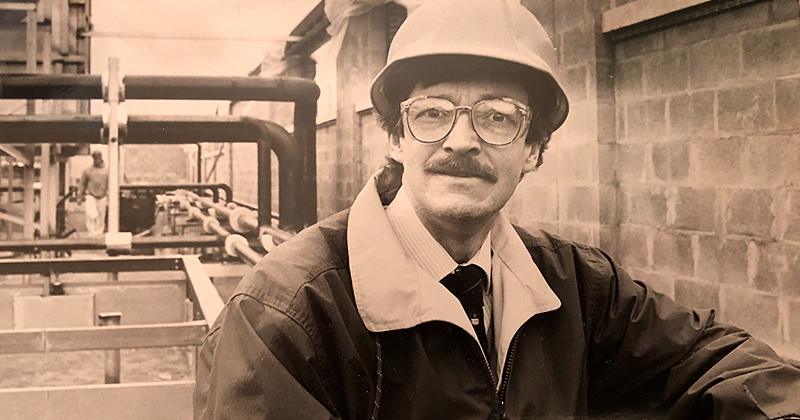 Upon Mr. Whitmyre's retirement in 2015, and after 41 years of service to the University, the department magazine wrote the following about his impact: 
"George's official title was Laboratory Manager, and manage he did: there isn't a corner of the building or its individual labs that he didn't know in detail, and his institutional memory and proactive leadership were instrumental in maintaining the high quality of our labs. Most importantly, when concerns about lab safety were raised in the late 1970s, George took the lead in developing suitable practices in the department, in the course of which he became a nationally recognized authority on lab safety.
"And as former department chair Mike Klein recalled: 'One of the first things I noticed when I left the University of Delaware to become a dean at Rutgers University was that no single person had oversight for the Rutgers chemical engineering laboratories. They didn't have anyone like George Whitmyre. Every department needs a George.'"
Steel drum adventures
Outside of his dedicated efforts in chemical engineering, Mr. Whitmyre was also a talented musician. He played saxophone and clarinet in several regional bands and every holiday season would organize his fellow musicians in the chemical engineering department for their annual holiday concert.
While playing with First State Symphonic in the 1990s, Mr. Whitmyre met Harvey Price, a retired professor from UD's School of Music. After connecting over their shared love of music, the two struck up a conversation that led to a decade's adventure in steel drum manufacturing.
"George knew that I was running a steel band here at UD, and one day he told me that he had just come back from Trinidad and was curious about the steel drum," Price said. "We got into this long conversation about the steel drum, the challenges of making it, and he said 'I think we could do this mechanically.' That's how it all got started, and it thrust us into ten years of driving across the country, traveling to Europe together, as we tried to unlock the magic of mass-producing steel drums."
The two established an LLC in 2002, and even received a process patent for ''the process of formation of a Caribbean steelpan using a hydroforming process." And while Price reflected that their efforts were not without controversy or challenge (as they discovered that mass producing drums by pressing instead of hand-hammering resulted in the instruments not holding their tune), he greatly enjoyed the time they got to spend together both during this endeavor and as their friendship continued afterwards.
"It always blew me away that, no matter where we were, he could walk into any machine shop and immediately knew everything about it," Price reflected. "He just had this great love of all things mechanical, and discovery, and music. It was a tremendous gift to be able to travel with him."
'Generous, patient, curious, and kind'
Not only will Mr. Whitmyre be remembered for his expertise in the lab and his foray into the steel drum world, his friends and colleagues also reflected on his kindness, patience and ability to connect with others.
"I remember George as warm, caring, talented, and highly dedicated, both to his profession and to our community," reflected Millie Sullivan, the current chemical and biomolecular engineering department chair.
"George was a very kind and considerate person who could explain lab research technicalities in laymen's terms and help point out if something wasn't quite right, and proceed to fixing it. He is a presence that is deeply missed by many; me included," added McSweeney.
"George knew the right way of doing things, and it can be very frustrating when people don't stay in the appropriate lanes," Lenhoff said about the challenges of being a lab and safety manager. "But George was always great at balancing carrots and sticks, at getting people to do the right thing by choice rather than forcing them. And I think that balance, giving people the sense that they had some autonomy but encouraging them to choose the right way of doing things, was one of his strengths."
Price shared a story of their meeting with the author of an inflammatory Trinidad Express article at a steel band festival in the early 2000s and how Mr. Whitmyre was able to explain what they were doing (by patenting the process, not the instrument), which lead to a retraction of the original article.
"George disarms everybody," added Price. "During our time working together, we probably spoke with the top 10 or 15 steel drum makers in the world, and they all just glommed onto George. Overall, he was always incredibly generous, patient, curious and kind."
Mr. Whitmyre is survived by his loving wife Sue Zatto, a retired staff member in UD's College of Engineering, his son Andrew (Aya), extended family members Buffy, Tom (Katie), brothers David (Donna) and Gary (Jill), and many wonderful nieces, nephews and grandchildren.