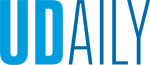 Technology survey open
Article by IT Communications Group November 20, 2023
Faculty and students are invited to share their technology experiences at UD
University of Delaware Information Technologies (UDIT) is committed to providing the best possible computing, network and technology services to the University community.
To improve technology services, UD faculty and students are invited to participate in a short survey designed to gather information about your technology experience and expectations of service. This survey is administered by EDUCAUSE, a non-profit organization that advances higher education through the use of IT, in partnership with more than 200 colleges and universities. Participation in the study is voluntary, and responses are anonymous.
The survey will remain available until Friday, Dec. 8.
Student survey: https://survey.alchemer.com/s3/7217576/2023-Student-Survey?eid=60010772&us=y
Faculty survey: https://survey.alchemer.com/s3/7217583/2023-Faculty-Survey?eid=60010772&us=y