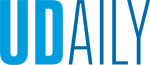 Planned maintenance for Peoplesoft databases
Article by IT Communication Group November 20, 2023
Phase II of the database migration is set to begin on Saturday, Dec. 2
On Saturday, Dec. 2, UDIT will begin migrating the database supporting all applications on Peoplesoft databases HRPRD and HRRPT as part of a larger hosting migration. Starting at 6:30 a.m., Peoplesoft production and reporting systems (HRPRD and HRRPT) will be unavailable.
UDIT anticipates that all systems will be available for the campus community by Sunday, Dec. 3, at 5 p.m.
The scheduled maintenance will affect the following systems:
HR Web Forms
HR Web Views
HRRPT (Reporting)
HRPRD (Production)
LAM (Labor Allocation)
As well as any applications that interfaces with HRPRD and/or HRRPT (i.e. employee feeds to other systems, Axiom, AnaPlan, Concur, Jaggaer, ExLibris, etc.)
This is phase II of a 4-phase migration plan that is expected to be completed by April 2024.
For questions regarding this upcoming maintenance, contact AskIT@udel.edu.