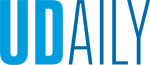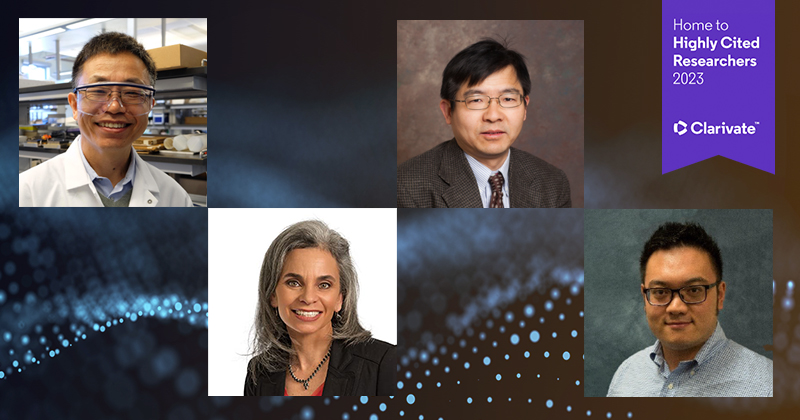 Research heavy hitters
Article by Tracey Bryant Photo illustration by Jeffrey C. Chase November 15, 2023
Four named Highly Cited Researchers for 2023
Highly Cited Researchers have an outsize impact on the world's scientific community, demonstrating exceptional influence in their fields through the journal articles they publish. The University of Delaware has four of these research heavy-hitters for 2023, outpacing 71% of the institutions represented globally.
Designated each year by Clarivate, a global analytics company, Highly Cited Researchers are so named for the frequency in which their published work is cited by their peers. 
Each researcher selected has authored multiple papers ranking in the top 1% in the number of citations for their field and publication year during the past decade. 
Among the world's scientists and social scientists, Highly Cited Researchers are 1 in 1,000. The four UD researchers on this year's distinguished list include: 
Kelvin Fu, assistant professor of mechanical engineering;
Wendy Smith, the Dana J. Johnson Professor of Management in the Lerner College of Business and Economics — named to the list for the fifth consecutive year;
Xiang-Gen Xia, the Charles Black Evans Professor of Electrical and Computer Engineering — previously named to the list in 2020; and
Yushan Yan, the Henry Belin du Pont Chair in Chemical and Biomolecular Engineering — named to the list for the fifth consecutive year.
"We congratulate Wendy, Kelvin, Xiang-Gen and Yushan on their recognition as Highly Cited Researchers," said Kelvin Lee, UD's interim vice president for research, scholarship and innovation. "Their achievement is a testament to the breadth and depth of research happening at the University of Delaware, with an impact that is truly inspiring."
UD's Highly Cited Researchers for 2023
Kelvin Fu: Affiliated with the UD Department of Mechanical Engineering, as well as the Center for Composite Materials, where he directs the Composites and Additive Manufacturing (CAM) Laboratory, Fu is an expert in 3D printing technology and has received numerous honors, from the Sandra L. Bouckley Outstanding Young Manufacturing Engineer Award to the Society of Manufacturing Engineers to MIT Technology Review's Innovators Under 35 – China. He leads $8 million in research projects funded by the U.S. Department of Energy and has published more than 130 peer-reviewed articles, which have been cited over 18,000 times. 
"I'm inspired to do research by the limitless possibilities at the intersection of 3D printing, composites and battery technology," Fu said. "The opportunity to innovate in these cutting-edge fields, solving challenges and contributing to the evolution of sustainable and efficient energy solutions, is what drives my passion. Research enables me to be at the forefront of technological advancements, pushing boundaries and creating real-world impact."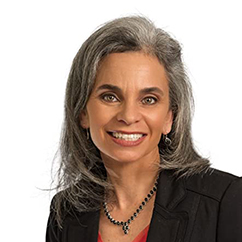 Wendy Smith: The Dana J. Johnson Professor of Management and faculty director of the Women's Leadership Initiative at UD's Lerner College, Smith holds a Ph.D. in organizational behavior from Harvard Business School and is an Academy of Management fellow. A frequent publisher in top journals in organization and management theory, she received the Decade Award from the Academy of Management Review in 2021 for the most cited paper in the past 10 years. Her book with Marianne Lewis, Both/And Thinking, has been named a 2023 Thinkers50 top 10 pick. The duo also recently won the 2023 Thinkers50 Breakthrough Idea Award.
"The world is facing so many global challenges — climate change, war, economic inequality, health crises and more," Smith said. "Scholars could come up with the best technological and scientific solutions, but these solutions are worthless unless people are willing to adopt them. Yet too often people live in either/or worlds that limit their thinking and minimize their collaboration. My research explores how people can adopt new ways of thinking and behaving to enable them to embrace complexity and competing demands and foster implementation of great solutions. In that sense, I am motivated in my research by my responsibility to my children — and to generations to come after that — to leave them a better world."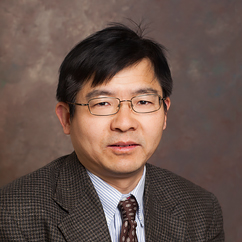 Xiang-Gen Xia: For Xia, his inspiration to pursue research is simple and powerful: "Discovering new results is the most exciting thing for me," he said.
The Charles Black Evans Professor in the Department of Electrical and Computer Engineering, Xia joined UD in 1996 after serving as a senior researcher at Hughes Research Laboratories. His research focuses on space-time coding, wireless communications technology and data transmission systems, digital signal processing and radar imaging. An author of such key texts as Array Beamforming Enabled Wireless Communications (2023), Xia has received numerous honors, from the National Science Foundation CAREER Award and Office of Naval Research Young Investigator Award, to associate editor of several scientific journals in his field.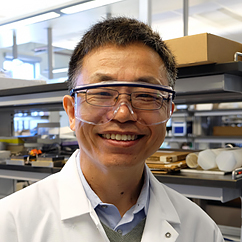 Yushan Yan: For Yan, research is a major gateway to positive change. 
"What inspires me is to do science, engineering and innovation that make a difference and change the world," he said.
As UD's Henry Belin du Pont Chair of Chemical and Biomolecular Engineering and director of the Center for Clean Hydrogen, Yan is renowned for his research in green hydrogen, fuel cells and carbon capture using polymer hydroxide exchange membranes. A member of the National Academy of Engineering, he has received numerous accolades including the R. H. Wilhelm Award for Chemical Reaction Engineering and the Braskem Award for Excellence in Materials Science and Engineering, both from the American Institute of Chemical Engineers. Founder and CEO of Versogen and co-founder of RepAir, Yan previously was founding associate dean for research and entrepreneurship at UD.
"The Highly Cited Researchers list identifies and celebrates exceptional individual researchers at the University of Delaware whose significant and broad influence in their fields translates to impact in their research community and innovations that make the world healthier, more sustainable and more secure," said UD alumnus David Pendlebury, head of research analysis at the Institute for Scientific Information at Clarivate. "Their contributions resonate far beyond their individual achievements, strengthening the foundation of excellence and innovation in research."
A total of 6,849 individual researchers from institutions in 67 countries and regions have been named Highly Cited Researchers for 2023.
The United States led the world with 2,669 Highly Cited Researchers (37.5% of world share), followed by Mainland China, the United Kingdom, Germany and Australia in the top five.