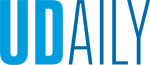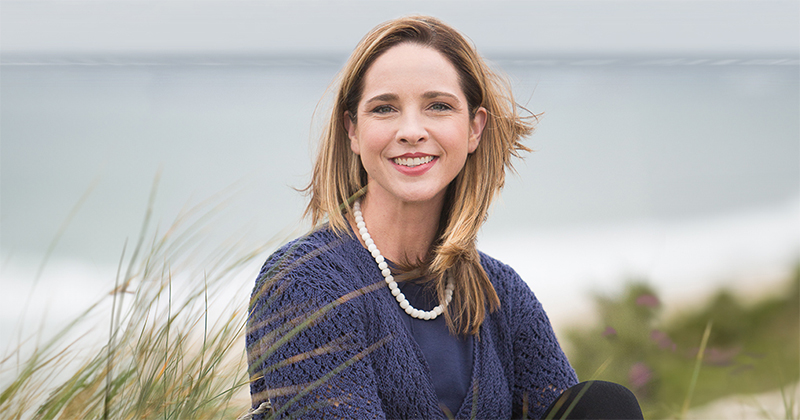 Adapting to climate change
Article by Adam Thomas Photo courtesy of Katharine Mach November 09, 2023
University of Miami professor Katharine Mach to give 2023 John R. Mather Lecture
As storms increase in both their power and frequency, and as both temperatures and sea levels rise throughout the world, global warming is no longer a far off, potential threat to humanity. The effects of climate change can be felt in the present, and there is an urgent need for everyday people and policymakers to prepare for how they are going to deal with a changing climate.
How to best prepare for climate change will be one of the main themes of the University of Delaware's 2023 John R. Mather Visiting Scholars Lecture on Thursday, Nov. 16, at 5 p.m. in Mitchell Hall.
Katharine Mach, professor at the University of Miami Rosenstiel School of Marine, Atmospheric and Earth Science, will give the lecture, "Increasing preparedness for intensifying climate change."

Mach said that her work at Miami is focused on climate risk and adaptation, taking an approach to understand the full picture of risk and responses through the integration of different lines of evidence, experiences and perspectives. In addition, her research is about helping make science more actionable and relevant to ongoing decision-making processes.
Being able to work in Miami affords Mach a front row seat to how climate change has impacted various communities.
"The degree to which the climate challenge is very present here in Miami, and the degree to which the University deeply prioritizes and supports interdisciplinary research and partnerships between researchers and decision makers is great," Mach said. "It's a very collaborative institution and a hot, humid, flood-prone region, so it was a perfect match for what I'm interested in and the approach I take in my work."
Mach was the 2020 recipient of the Piers Sellers Prize for world leading contributions to solution-focused climate research. She was previously a senior research scientist at Stanford University and director of the Stanford Environment Assessment Facility. Before that, from 2010 until 2015, she co-directed the scientific activities of Working Group II of the Intergovernmental Panel on Climate Change.
With work geared toward helping societies prepare for the impacts of climate change that are increasingly being experienced in everyday life, Mach said it is important for policy makers to focus on everybody and not just what may be considered the average household.
"A lot of research and policy making focuses on the average household, and then policies are designed that will work for the average household," Mach said. "In Miami, it is a hot and humid place, especially during the summer months, but the logic that long dominated in policy circles is, 'It may be hot here; however, people have air conditioning.' And this argument starts to fall apart when you realize that not everyone has equal access to air conditioning."
For example, Mach said that this logic misses people who work outdoors, people who can't afford to turn on their air conditioning and people who live in an area where the building quality is so low that they can turn on their air conditioning, but it would cost an exorbitant amount to cool down one room in an old leaky home.
Mach and her students did research on this very topic in Miami, partnering with social justice nonprofits in the region and some local governments to measure the trade-offs households are making to either reduce their heat burden and incur an unbelievable financial expense or to suffer heat levels that should, in terms of government declared risk levels, expose them to the risk of heat stroke on a day-to-day basis throughout the summer months.
"We've got one household where their average temperature throughout the entirety of the heat season was a 105 degrees Fahrenheit heat index," said Mach. "We have government policies that say, 'Yes, it's a super-hot place but it doesn't matter because people can turn on air conditioning,' but meanwhile you've got low-income residents saying, 'It's really hot in my home. I can't go in my home when it's hot out' because these homes are actually hotter than the outdoor environment. It's not that they are just not cooling, they are even hotter than the very hot outdoor temperatures."

Mach has also been doing research internationally and nationally to try to figure out what is working and what isn't working in regard to current climate responses.
"There's a whole bunch of new things in the space of climate adaptation policy that are being tried but we don't fully know what is working right now and who is benefiting," said Mach. "Versus, in some cases, who is being inadvertently harmed by some of our best efforts to deal with the climate challenge."
Overall, Mach is looking forward to speaking to the UD community about how climate responses are a way to build a better world.

"No one thinks about climate change or cares about climate change in a vacuum. It affects all of us and our priorities far beyond climate change, narrowly defined," said Mach. "Here in Miami, we had over 50 days where the heat index outdoors was above 105 this summer. These things are very real in people's lives and oftentimes, because it is all about threats to things that people care about, in responding to climate challenges, you're thinking hard collectively. What are our priorities? What are our goals and how do we move more effectively, together, towards achieving them?"