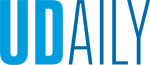 UDid It! Employee Appreciation Picnic
Article by Human Resources May 24, 2023
RSVP now for June 5 event
Melissa L. Bard, vice president and chief human resources officer, invites all UD employees to attend the 15th annual UDid It! Employee Appreciation Picnic, on Monday, June 5 from 11:30 a.m.-2 p.m., on The Green.
"I hope you'll join us as we celebrate the many accomplishments of our faculty and staff this academic year," Bard said. "Always a crowd-pleaser, this festive event is a great time to catch up with friends and colleagues while enjoying live music, eating tasty barbecue (with vegan and vegetarian options), playing yard games and more."
UD has a lot to celebrate this year including 80 faculty promotions, three championship Athletics teams, 7,000-plus I Heart UD Day donors and the service milestones of many employees, including the one-year anniversary of Provost Laura Carlson, who said, "I am so happy to be at UD, and I am looking forward to celebrating the close of the academic year with all of you. Stop by and say hello and pick up a token of appreciation from all of us in the Provost's Office for keeping UD running."
Parking will be free from 11 a.m. until 3 p.m. in all University permit lots. Those located on Newark's South Campus, STAR Campus, Laird Campus, Delaware Biotechnology Institute (DBI) and General Services Building (GSB) who would like to use UD's bus services can view the summer schedule online.
Please RSVP to this year's picnic by completing a short Google Form: https://forms.gle/yEjdy2GwRfBtfcVL7.