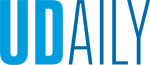 Crime Update
Article by University of Delaware Police May 24, 2023
UD Police arrest man in connection with Lammot du Pont Lab burglary
University of Delaware Police have identified and arrested a suspect in connection with a burglary that occurred in Lammot du Pont Laboratory earlier this spring.
On April 13, a professor reported that someone had broken into his research lab and damaged several items critical to ongoing experiments. After extensive interviews, video review and covert surveillance, UD Police identified Abhinav Prabhakar as the main suspect.
After a search of his residence, Prabhakar was taken into custody and charged with third degree burglary, wearing a disguise during a felony, criminal mischief greater than $5,000, harassment and second degree trespass. He was released on $3,600 unsecured bond and issued a no-contact order for all UD property and for the professor who reported the incident.
Resources
Members of the University community are reminded to be vigilant: If you see something, say something. Be aware of your surroundings and lock your doors. Call 911 to report suspicious activity.
For additional information on safety and wellness topics at UD, visit www.udel.edu/students/safety/.
Members of the UD community may download a free smartphone app, LiveSafe, that lets users submit tips to police, receive important broadcast notifications and contact the University of Delaware Police Department directly. To learn more, visit this LiveSafe website.
Subscribe to receive a UD Crime Update email whenever an article about a police investigation is posted on UDaily.