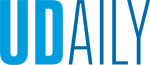 Student Support Services Program encourages applications
Article by UDaily Staff Photo by Kathy F. Atkinson/University of Delaware May 23, 2023
TRIO program seeks first-generation, income-eligible students
The University of Delaware's Student Support Service Program (SSSP) has multiple open seats and is encouraging students to apply for the upcoming academic year.
The SSSP, a federally funded TRIO program, inspires students from underrepresented populations to excel in their pursuit of their educational, career and life goals. Students who are income limited, first-generation or have a documented disability that falls under the Americans with Disabilities Act (ADA) can apply.
Students participating in the program have access to an adviser who helps them manage academic, financial and societal transitions. Additionally, SSSP students can apply for resources to help with winter and summer session courses. Other services include cultural experiences, graduate school exposure, financial literacy and workshops.
Kenny Homes, director of the Student Support Services Program, noted, "Our students come to the program from a diverse range of experiences and backgrounds. We meet our students where they are in order to best serve them, understanding that the whole student comes to college. This individual and holistic approach to student counseling allows us to build meaningful and impactful relationships within our SSSP community."
This program also helps advance UD's retention and graduation goals. SSSP students participate in conferences such as the Circle of Change Leadership First Generation Student Conference that helps students focus on careers, assessments and activities to help students determine career paths that align with their respective talents and educational goals.
For further information, please visit: https://sssp.ae.udel.edu/.