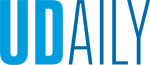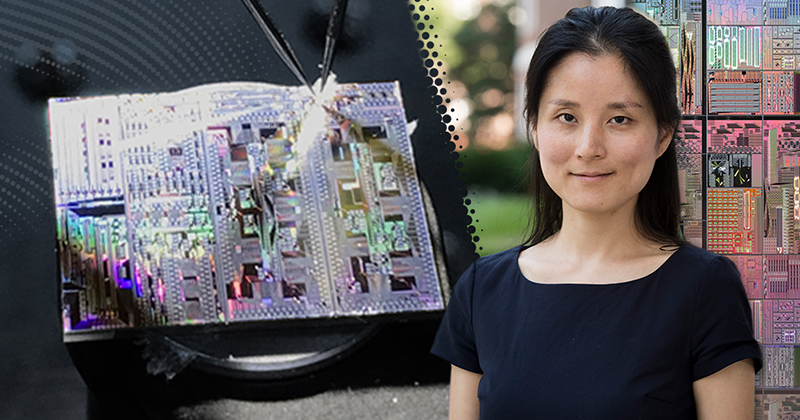 Advancing photonics
Article by Erica K. Brockmeier Photo by Evan Krape | Illustration by Joy Smoker May 11, 2023
National Science Foundation Engines Development grant will fund planning for a multi-state initiative to advance research in lasers, fiber optics and other light-based innovations
Researchers from the University of Delaware's College of Engineering are part of a multistate collaboration to drive economic and technological advancements in photonics, the branch of science that includes lasers, optical fibers and cutting-edge light-based innovations.
The collaboration, known as Advancing Photonics Technologies, is funded by a development grant from the U.S. National Science Foundation's Regional Innovation Engines program and is designed to advance research, transition discoveries into the economy, and build the region's technological workforce. This program was launched by NSF's new Directorate for Technology, Innovation and Partnerships and authorized by the "CHIPS and Science Act" of 2022.
The Advancing Photonics Technologies collaboration, which will be co-led by Princeton University and Rowan University, includes academic institutions, leading photonics companies, statewide economic and workforce development programs, and technology accelerators and incubators that help transition research into startup companies. Partners are located throughout the states of Delaware, Pennsylvania, New Jersey and New York.
UD is a regional participant in this program, with efforts here led by Tingyi Gu, assistant professor in the Department of Electrical and Computer Engineering. Her group specializes in integrated photonic devices research and are developing new chip designs and using unique materials for a variety of communication, sensing and computing applications.
Gu thanked principal investigator Craig B. Arnold, the Susan Dod Brown Professor of Mechanical and Aerospace Engineering and Princeton's Vice Dean for Innovation, who was also her postdoc advisor, for involving her in this program.
"I hope this consortium will enable new synergies among the regional industrial and academic collaborations," she said.
The Advancing Photonics Technologies collaboration is one of more than 40 teams across the nation selected to receive one of the first-ever NSF Engines Development Awards, which provide up to two years of funding toward the planning of a multistate initiative to create economic, societal and technological opportunities for their regions. The awards enable the teams to prepare strong proposals for becoming future NSF Engines, which will each have the opportunity to receive up to $160 million to implement their plans.
"These NSF Engines Development Awards lay the foundation for emerging hubs of innovation and potential future NSF Engines," said NSF Director Sethuraman Panchanathan. "These awardees are part of the fabric of NSF's vision to create opportunities everywhere and enable innovation anywhere. They will build robust regional partnerships rooted in scientific and technological innovation in every part of our nation. Through these planning awards, NSF is seeding the future for in-place innovation in communities and to grow their regional economies through research and partnerships. This will unleash ideas, talent, pathways and resources to create vibrant innovation ecosystems all across our nation."
The initiative will focus on increasing opportunities for growth and participation in the photonics economy in ways that ensure diversity and equity while providing an inclusive and accessible environment. This includes developing a diverse and inclusive research and innovation ecosystem around photonics, expansive opportunities for the translation of technological and scientific breakthroughs from research labs to industry, and a robust pipeline for jobs creation and workforce development.
For more information and for a full list of partner institutions, please visit the Advancing Photonics Technologies website.
This story was adapted from a press release written by Princeton University.