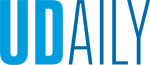 One Idea, One Slide Summit presentations, reception on May 19
Article by UDaily Staff May 16, 2023
More than 70 proposals to advance UD will be presented
UD faculty and staff are invited to attend the One Idea, One Slide Summit hosted by the Office of the Provost from 1 - 5:30 p.m. on Friday, May 19, at Mitchell Hall. The summit will feature faculty and staff presenting more than 70 ideas that address challenges and identify opportunities for change at UD using one slide in two minutes.
All faculty and staff are welcome and encouraged to attend the presentations and a networking reception from 4:30 - 5:30 p.m., regardless of whether they are presenting.
A recording of the presentations will be available after the summit on the provost's One Idea, One Slide Summit website. After the summit, faculty and staff who want to support or become involved in a project are invited to complete the One Idea, One Slide Summit Collaboration Form. Participation in more than one proposal is allowed.
For further information, please visit: https://sites.udel.edu/provost/one-idea-one-slide-summit/.