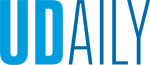 UD professor's research cited in White House economic report
Article by Margo McDonough Photo by Kathy F. Atkinson May 09, 2023
Kassra Oskooii finds connection between social media news consumption and anti-Muslim views
When the White House informed University of Delaware faculty member Kassra Oskooii that his research had been cited in the 2023 Economic Report of the President, he thought he was being scammed.
"You get an unexpected email from the White House and you're going to be suspicious," explained Oskooii with a chuckle. An associate professor of political science and international relations, he did some sleuthing and soon discovered that the email was legit.
Oskooii co-authored the article "Hate, amplified? Social media news consumption and support for anti-Muslim policies" with Michigan State University associate professor Nazita Lajevardi and Hannah Walker of the University of Texas-Austin. It was originally published in the Journal of Public Policy in July 2022.
This research was referenced in a section of the economic report that talks about the societal implications of the digital space. Oskooii and his co-investigators' research tested whether self-reported reliance on social media as a primary news source is linked to racialized policy support. The researchers chose as their case study U.S. Muslims, a group that is publicly visible but understudied. Drawing on four original surveys that were primarily conducted between 2016 and 2019, the study found a strong and consistent association between reliance on social media and support for a range of anti-Muslim policies. This association was found across all ages.
"Whether you are older and on Facebook or younger and on TikTok, if your primary source of news is from social media and you don't read traditional new sources like The Wall Street Journal or New York Times or watch the network evening news, you're only getting exposed to certain types of content," Oskooii said. "We argue that this type of content is more likely to have sensationalized stories or actual false stories that could potentially influence your perception of different groups."
Often social media users repeatedly visit the same groups and online sites, keeping them in an "information bubble" that can lead them to think that everyone believes what they do.
"Partisan polarization has been increasing in our country for some time and social media can promote this polarization," Oskooii said. "Social media outlets may create division rather than bringing us together."
This study contributes to a larger body of research that points to the potential harm of social media. But the genie is out of the bottle. Oskooii and his fellow researchers don't think that a ban on social media is realistic — or desirable.
"Social media has a lot of positive effects. It has helped individuals in authoritarian countries to organize, such as the Green Movement in Iran, which arose after the 2009 presidential election there," Oskooii said. "Throughout the Arab World, there are numerous examples of social media helping individuals come together to challenge established authoritarian governments."
Social media also can promote connection and strengthen relationships. Oskooii, who is of Iranian ancestry, points to his own use of social media as a way to keep in touch with friends and relatives in Iran more efficiently than he could via other communication channels.
To combat the negative influence of social media, Oskooii believes both individuals and governments have roles to play.
"In my opinion, government oversight of social media platforms is needed," Oskooii said. "The government oversees car manufacturers to make sure that the cars they produce are safe. Likewise, the government could make sure that the American public, and especially that subset of the American public that highly rely on social media for news, don't get exposed to misinformation."
Individuals also can take steps to combat misinformation on social media.
"If it's a website that you've never heard of before, verify it. See if it's a legitimate source," Oskooii said. "Also, don't just read a headline. The headline may be just a fraction of what the article is actually about and, if read alone, may not give you the context you need to understand the topic."
But the most significant thing that individuals can do to guard against being unduly influenced by social media happens offline, not online, Oskooii said.
"People from different backgrounds and ideas need to come together in person more often," he said. "This could be for an activity where everyone is sharing a common purpose, like volunteering, or just for something fun, like a softball league."
Universities can be the perfect incubator for helping people from different backgrounds and ideologies come together, noted Oskooii.
"When I say diversity, I'm not just talking about race or ethnicity," he said. "Universities need to continue to invest in programs to make sure education is accessible to people of all backgrounds, particularly people who may not be able to afford a college education."
Finally, if Oskooii had his way, no student would graduate until they had passed a civics class.
"Maybe I'm just biased because I'm a political scientist," he said, "but I think a civics course should be required, in part because it creates a platform for exposing students to people from different backgrounds and ideas."