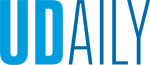 In Memoriam: Stephen R. DiGiovanni
Article by UDaily staff Photos courtesy of the DiGiovanni family May 23, 2023
Campus community remembers lifelong learner committed to earning his bachelor's degree
Stephen DiGiovanni, a senior in the University of Delaware College of Arts and Sciences majoring in history with a concentration in American history, passed away on May 18, while studying in the Morris Library. He was 66.
In a message to the campus community, UD President Dennis Assanis said, "As we cope with the loss of someone who was part of our Blue Hen family, I ask that you please keep Stephen's family and friends in your thoughts. As a student who was enrolled in the University's Over-60 Program, Stephen had a passion for learning."
"Our condolences go out to Mr. DiGiovanni's family and friends and to the faculty and fellow students whose classes he enriched with his inquisitive mind and enthusiastic attitude," said Adam Cantley, dean of students and assistant vice president for student support and advocacy. "He was so near to accomplishing his longtime goal of getting his bachelor's degree, and I was privileged to inform his family that his degree will be awarded posthumously."
Higher education was a lifelong ambition for Mr. DiGiovanni after his initial college education was interrupted by family obligations. Later in life, he successfully completed the University of Delaware Paralegal Certificate program and earned his associate's degree in legal studies with a concentration in criminal law from Widener University Law School. He then enrolled at UD where he took challenging courses, including calculus and physics. At the time of his death, he was completing his final thesis paper on "The Reunification of Germany" and planned to take his two remaining courses in German through the University's Study Abroad Program. 
Faculty in the University's Department of History shared their reflections about Mr. DiGiovanni.
Jaipreet Virdi, associate professor of history and coordinator of the Hagley Program: "Stephen took my seminar on Disability in the American Experience in spring 2020. It was a course outside of his comfort zone, but he was eager to learn about histories of disabled people, especially when he connected their activist movements to his experiences as a young man observing the 1960s civil rights movements. I especially enjoyed our post-lecture conversations in the hallway and appreciated his many inquisitive questions. Though COVID-19 forced him to drop my class, his contributions were regularly acknowledged through the semester by other students and myself. His curious mind and love for learning will be remembered."
Bruce A. Bendler, adjunct professor of history: "Steve was my student in two U. S. history courses.  I remember him for his enthusiasm, his diligence and his deep interest in U. S. history.  He was an inspiration to me and, I believe, his generally younger classmates.  I lament his passing."
Dael Norwood, assistant professor of history:  "I had the good fortune to have Stephen in my spring 2021 course on antebellum America. This was still in the all-online period of pandemic teaching, so we never got to meet in person, which I regret. But even through the difficulties of online learning, Stephen was a warm and welcoming presence in class – thoughtful and kind in sharing his wide knowledge of the world with the younger students, who had not yet seen much of it. What I found particularly inspiring about Stephen was how he approached learning, as a calling not just for himself, but for others: he spoke often about how he discussed the sources and topics we were dealing with in class with his family, and their reactions. His approach to history – as shared conversation – is one I valued and will miss."
Born in Chester, Pennsylvania, Mr. DiGiovanni graduated from St. James High School in 1975 and joined the U.S. Army. He received an honorable discharge after being diagnosed with a heart arrhythmia. He attended Widener University and studied accounting, leaving college to tend to family obligations. He went on to a long career as a supervisor with Conoco Philips/BP.
According to his obituary, he loved baseball and football, no matter who was playing, and he was a huge fan of the Triple Crown races. He was an entrepreneur at heart and, as a young man, sold seeds door to door, cut grass and delivered papers. Later he started a handyman business in his spare time. He was also interested in time and timepieces, sharing his love for mechanical watches with his sons.
He is survived by his wife, Josephine (Pelaia) DiGiovanni; sons Francis, and daughter-in-law Frances Fish, and Alexander Fish; granddaughter, Annabelle Rose Fish; mother Roseann Geers; and siblings Christine DeJohn and Maria Marshall (Michael).
A Mass of Christian Burial will be celebrated at 11 a.m., Thursday, May 25, at the St. Thomas More Oratory, 45 Lovett Ave., Newark, Delaware, where family and friends may visit beginning at 10 a.m. Interment will be held in All Saints Cemetery, 6001 Kirkwood Highway, Wilmington, Delaware.
Donations in Mr. DiGiovanni's memory may be made to the St. Thomas More Oratory, 45 Lovett Ave., Newark, DE 19711 or to the St. James High School Alumni Association, 1499 East Ninth St., Eddystone, PA 19022.
To read his obituary or leave online condolences, visit Doherty Funeral Homes Inc.
Resources
For any student in need of support or assistance, Student Life provides a variety of resources.
Students can connect with the Center for Counseling and Student Development at 302-831-2141. In addition, 24-hour support is available through TimelyCare and the UD Help Line at 302-831-1001.
Staff members in the Office of the Dean of Students are available to assist any student who wishes to talk. Call 302-831-8939 to schedule an appointment.
Mental health support for UD benefited employees is provided from ComPsych® GuidanceResources®. The link gives steps on how to access services or call 1-877-527-4742 for support.