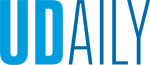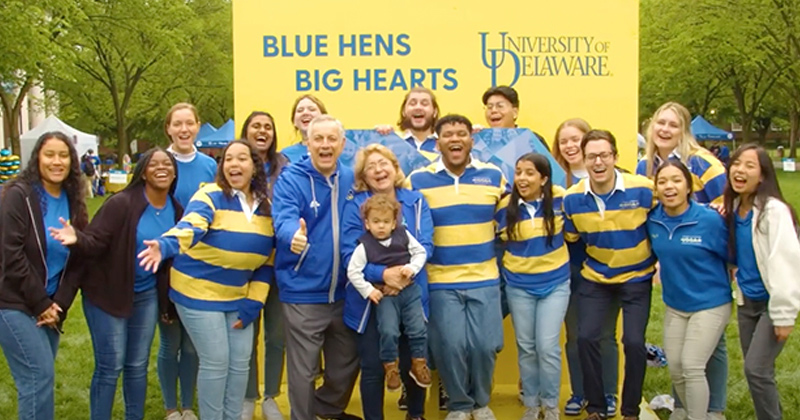 Filling UD hearts with gratitude
Article by Development and Alumni Relations Staff Photo by OCM Staff May 22, 2023
I Heart UD Giving Day on May 3 was UD's largest giving day yet
More than 7,000 donors came together on May 3 for I Heart UD Giving Day, collectively giving over $1.2 million to benefit 160 fundraising projects led by students, faculty, staff and alumni. The sixth annual day of giving and gratitude was marked by a record-breaking number of donors, dollars and featured fundraising projects.
"When all members of the Blue Hen community join together to support the projects closest to their heart, our potential is endless," said Jim Dicker, vice president of development and alumni relations. "Collective giving uses the power of philanthropy to accelerate progress and shape the UD experience."
While 43% of projects were new, this year's I Heart UD Giving Day saw over half of last year's featured projects returning to raise support for their programs, teams and causes. Recurring and increased donor participation speaks to the UD community's commitment to showing their love for UD through philanthropy during this annual event.
Challenges and matching gift opportunities added to the day's excitement. Thanks to President Dennis Assanis, the President's Leadership Council, the Board of Trustees and other generous donors, more than $420,000 was awarded to the fundraising projects through 94 challenges and matching gift opportunities.
Many student groups and sports teams mobilized their networks to help sustain and grow their programs, with Delaware Cheer and the UD Synchronized Skating team topping the charts and boasting nearly 300 donors each. While all members of the UD community — from UD's lifelong learning members to Hillel's faithful base of alumni and friends — showed up to win hourly challenges throughout the day, UD student networks led the charge as the evening concluded, driving neck-and-neck competitions during the 6:00 p.m. and 8:00 p.m. power hours.
Rain could not stop the on-campus event on The Green. Students, faculty and staff gathered to learn about philanthropy at UD, participate in activities, score treats and swag and write more than 600 thank you notes to donors. The Blue Hen community also celebrated I Heart UD Giving Day from coast-to-coast at four regional happy hours, from Boston to California.
You can check out the results for all projects on the I Heart UD Giving Day website.
If you missed I Heart UD Giving Day but still want to support the UD programs you love most, you can make your gift today.
Save the date for next year's I Heart UD Giving Day, scheduled for May 1, 2024.