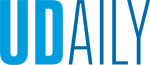 Farming activism
Article by Hilary Douwes Photos courtesy of Austen-Monet MClendon May 17, 2023
UD grad student uses lessons from the past to combat food injustice
Austen-Monet McClendon is a food justice organizer who is dedicated to making life better for Black communities. She uses education as a way to empower others to help themselves.
A master's student in the University of Delaware's Department of Africana Studies, she has a passion for the history of Pan-Africanism, Africana religious traditions and resistance movements in the African diaspora. McClendon's research has led to a belief that Black people can create real change in their communities by depending on themselves rather than external systems.
She puts this belief into practice as a member of the board of directors of the Black Church Food Security Network (BCFSN), a network of Black churches "organized to advance health, wealth and power for our people," according to the organization's website. The Network was founded in 2015 at McClendon's church, Pleasant Hope Baptist Church in Baltimore, Maryland.
Rather than relying on a charity model like food banks to solve food insecurity, BCFSN runs several programs that connect Black farmers across the mid-Atlantic and South with churches in neighborhoods affected by food apartheid, a term used to describe how Black Americans are impacted by inequalities in the country's food systems. Produce and meats are transported, processed and distributed to the churches, which then hold regular farmers markets events called Soil to Sanctuary Markets to sell the food. The programs have created a Black-owned food supply chain with the churches as the hub.
"What guides a lot of this is the idea that the church is an organization that Black people control," McClendon said. "It's the institution we've controlled the longest since we've been in this country. And it is an institutional base support system in its own way."
Earlier this spring as part of her research for her master's thesis, McClendon started a political education program to teach BCFSN staff about the Black liberation values on which the Network operates.
"Food apartheid is a symptom," she said. "That's not the root of the problem. The root of the problem is lack of power."
She held four sessions, covering topics such as Black miseducation, Pan-Africanism, Black radicalism, deconstructing colonial Christianity and food and land justice. The lessons examined the teachings of historic figures like Thomas Sankara, proponent of Pan-Africanism and former president of Burkina Faso, and civil rights activists Malcolm X, Marcus Garvey and Fannie Lou Hamer, among others, along with contemporary ideas.
"This isn't like job training," McClendon said. "I'm really trying to introduce them to the values that guide our work because if you understand those values and theories, then that can be applied anywhere. I think it's sort of narrow to think of it just in terms of your job role. It's bigger than a job. It's a movement.
"If people aren't doing political education in organizing spaces, you can wind up reinforcing systems of oppression, just because it's just so much a part of our every day."
Shirley Taylor is a minister and financial director at Pleasant Hope Baptist Church and a financial administrator for BCFSN who participated in the program. A former member of the Black Panthers political party, she was familiar with some of the information in McClendon's sessions, but said the lessons went much deeper.
"She presented some new ideas and she expounded on the ancestors that some of us knew about and some of us didn't," Taylor said.
"I'm not part of Gen X," said Taylor, who is 70. "I was not familiar with this new term 'woke' or 'being woke' and she presented that through her program. It had a lot to do with being conscious or unconscious. She would present scenarios and get us to think about those scenarios and how they relate to the work of the Black Church Food Security Network.
"I feel like Black people have a negative view of farming that goes back to slavery time. So a lot of people have gotten away from growing their own vegetables and produce. One of the sayings of Fannie Lou Hamer is 'if you've got vegetables and a pig then nobody can push you around.'"
About the BCFSN
The roots for BCFSN lie in a garden outside Pleasant Hope Baptist Church. In 2010, the lawn in front of the church was replaced with a vegetable and herb garden as part of a congregation-wide Earth Day celebration. The pastor, Reverend Heber Brown, III, was inspired to start the garden after visiting church members who were ill, many of whom had dietary-related illnesses but did not have access to fresh, affordable healthy produce. Parishioners tended the garden, giving them a connection to land. Markets were held on the weekends to sell the produce to church members and the local community.
Five years later protests erupted across Baltimore after Freddie Gray died from injuries he received while in police custody. Markets in Black neighborhoods were cut off from food deliveries during the uprisings. Brown recognized that the church could play a role in solving the problem. He worked with local Black farmers, other congregations and community members to bring produce to churches in the affected neighborhoods.
The protests ended, but food insecurity did not. In 2020, 24% of Black people in the city were food insecure, according to Feeding America, a national network of food banks and charities that tracks food insecurity rates at local levels.
Today, the Network has grown dramatically, with 125 Black farmers supplying food to 215 Black churches in BCFSN chapters in Baltimore and Jacksonville, Florida. BCFSN also partners with churches to create or expand gardens or agricultural projects on church-owned land, giving parishes the tools to be agents of change in their own communities.
"I want to make sure that as we expand our operations that we don't lose our soul. I don't want it to just be like, we're doing a bunch of programs," McClendon said. "Without doing regular political education, we risk becoming just another nonprofit, and that's not good."
Kathryn Benjamin Golden, assistant professor in the Department of Africana Studies, served as McClendon's adviser. Golden said McClendon's program "is a powerful engagement between community centered pedagogy, scholarship, and the activist tradition out of which Africana Studies was born."
"Austen-Monet is working in the fullest capacity of the mission of Africana studies," Golden said, "and her continued work and success in our program and in the world stands in the service of the health and wellbeing, as well as the knowledge empowering Black people."