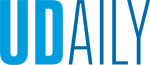 Documenting Delaware's 'colored' schools
Article by Amy Wolf Photos courtesy of the Center for Historic Architecture and Design, Hagley Museum and Library, and Delaware Public Archives May 12, 2023
UD's Center for Historic Architecture and Design chronicles history of early 20th century DuPont Schools
Newark School 110-C on New London Road is now the George Wilson Community Center. Odessa School 121-C is now the Tree of Life Lutheran Church. Warwick-Harmon School 225-C in Millsboro is now the Nanticoke Indian Museum. Others are community centers, schools, churches, privately owned dwellings, museums — one is even a post office. Many others have been demolished.
From 2020 to 2022, the University of Delaware's Center for Historic Architecture and Design (CHAD), in partnership with the Delaware Division of Historical and Cultural Affairs and the statewide nonprofit Preservation Delaware Inc., documented the history of these DuPont "Colored" Schools. Earlier this year, their efforts came together in two reports that capture both the oral history of the student experiences as well the history and physical condition of the buildings themselves.
In the oral history project, Preservation Delaware conducted interviews with alumni of six DuPont Schools about their experiences. CHAD staff wrote the second report, titled "The DuPont 'Colored' Schools, 1920-1931: An Architectural Survey Report," which includes a context study and architectural survey, describing the history, current condition and significance of 84 schools, some of which are no longer standing.
"I think it's really important that we're shining a light on this history of segregation in Delaware, because it wasn't that long ago, and it was the entire state of Delaware," said Chandra Reedy, professor in the Joseph R. Biden, Jr. School of Public Policy and Administration and director of CHAD, which is housed in the Biden School. "I think it makes it really come alive a lot more when you can see all of these schools and the whole story."
The DuPont Schools, which are found in all three of Delaware's counties, were built between 1920 and 1931 for African American and Native American students. Delaware philanthropist Pierre Samuel du Pont funded the campaign to rebuild the schools — an investment that came more than 20 years after the Plessy v. Ferguson Supreme Court ruling stating that segregation was legal, as long as the separate spaces were equal.
While 90 schools were originally built, only 84 could be located through the comprehensive survey, including 22 newly determined sites that had not been previously surveyed. Of those, 48 buildings still exist. 
"These schools were celebrated by the Black communities where they were built," said Michael Emmons, CHAD assistant director and senior architectural historian. "Pierre du Pont was seen as an actual hero to a lot of those Black communities for building these schools. This was a really appreciated moment in Delaware history by the underrepresented communities where these schools were rebuilt."
Delaware's educational system underwent many changes during the early-twentieth century, which were part of a broader, national period of education reform influenced by the Progressive Movement, World War I, mass immigration and modernization in architectural design.
Several reports conducted in the 1910s found overall conditions of the state's school buildings to be poor. One report, which du Pont commissioned in 1919, determined that most of Delaware's one-room school buildings lacked proper ventilation, heating and lighting and were "dark and depressing" places for learning. The team found that, outside of Wilmington, an astounding 392 schools out of 400 scored below the standard for recommending demolition. Delaware's schools also commonly lacked credentialed teachers, proper equipment or a standardized curriculum, and the report stated that there wasn't any other state in the union that had such an inequitable situation with the Black schools.
Despite the national reform movement in education and the harsh realities publicized by the reports, there was broad resistance throughout the state, particularly in rural areas, to use public funds to rebuild schools. This resistance, in part, led to du Pont's effort to fund the reconstruction of the Black schools.
"Not only did we have lousy school buildings, but they were completely segregated, and the Black students had the worst buildings," Reedy said. "So du Pont decided that he would build or fund the building of schools for the Black children so that would make the white neighborhoods want to elevate their schools."
The construction of the buildings was inspired by Progressive Era architecture, so many of them are clearly recognizable as DuPont Schools — rectangular in shape, large banks of windows leading all the way up to the roofline and exterior porticos were common features. Some of the buildings, including the Newark school that is now the George Wilson Community Center, were more experimental in design, but most of the buildings, especially the smaller, rural ones, are fairly uniform. Forty-eight schools were one-room buildings, 29 were two rooms and 13 were multi-room.
Of the surviving schools, eight are listed in the National Register of Historic Places, but more than half could be eligible. More work, including outreach to property owners and assessment of the interior of the buildings, is needed to make those recommendations. The CHAD staff has also had conversations with Preservation Delaware about installing historical markers at each of the sites — whether the building remains or not — to recognize the site as a former segregated school.
"We're trying to shine light on more of them, and we look at this as kind of laying the foundation for telling those stories through those buildings," Emmons said. "Segregation is a painful chapter of American history for all kinds of reasons, but there's a lot of pride associated with these buildings and a lot of positive feelings about these buildings and the memories there. That's why these are important to preserve, because they really were points of pride for the communities that surrounded them."
Catherine Morrissey, associate director of CHAD, said it's important that these buildings be historically recognized, citing that less than 8% of sites on the National Register are associated with minorities.
"It's about equity in recognition that has not been historically done," she said.
The DuPont Schools have national significance. Two of the schools — Hockessin School 107-C (the C stands for "colored") and Howard High School in Wilmington — were involved in cases that were consolidated with others to form Brown v. Board of Education, the landmark 1954 Supreme Court case in which the justices ruled that racial segregation of children in public schools was unconstitutional. The DuPont Schools campaign also mirrors that of the Rosenwald School project, which built more than 5,000 schools in the south during the early 20th century and was the product of a partnership between Julius Rosenwald, the co-owner and president of Sears, Roebuck and Company, and Booker T. Washington, the African American educator and philanthropist who was president of the Tuskegee Institute, now Tuskegee University.
"A lot of the work we do in historic preservation is trying to tie the local stories to broader patterns of history and broader significance," Emmons said. "Each one of these [DuPont Schools] in every little nook and cranny of the state is connected to a much bigger state story, one that's tied to the du Ponts and tied to Progressive Era reform and architectural modernization. They're local stories that reflect much broader stories and even more significant stories, and I think that's important. The study helps tie all that together and show how all of these are part of something bigger."
CHAD, along with the Division of Historical and Cultural Affairs, created an interactive digital platform so the public can more easily access the information.
"It's important to get more recognition and more awareness of underrepresented resources and communities," said Kimberley Showell, historic preservation specialist for CHAD and a co-author of the report along with Emmons, Morrissey and graduate student Mary Festak. "We're telling a broader picture, a broader story, of our history here. It's all of our history. It's not just Black history. This is part of everyone's history."