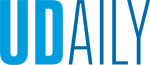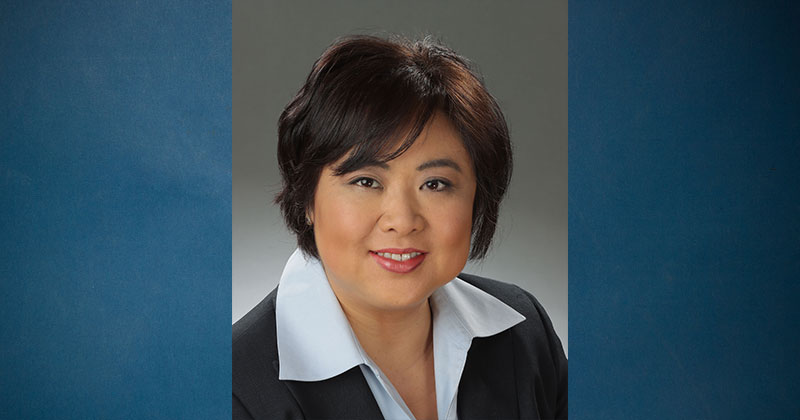 Vice president appointed
Article by UDaily staff May 10, 2023
Angela Chen named vice president of information technologies, chief information officer
Angela Y. Chen, global chief institutional solutions officer at New York University, has been named vice president of information technologies and chief information officer at the University of Delaware after a national search, UD President Dennis Assanis and Executive Vice President and Chief Operating Officer John Long announced today.
"We are excited to welcome Angela Chen to UD," Assanis said. "She's a problem solver with a demonstrated record of innovation, collaborative leadership and team building, as well as a strong commitment to diversity, equity and inclusion. Angela will be a valuable addition to our leadership team."
Chen, who has more than 20 years of experience supporting all aspects of technology in higher education and diversified financial services, will begin her new role at UD June 1.
"Throughout her career, Angela Chen has been at the forefront of developing and strengthening information technology," Long said. "That knowledge and experience will be invaluable as she leads our UDIT team in its support of the University's mission. I'm looking forward to working closely with her in this important area.
"In addition, I want to express my thanks to Joe Kempista for his invaluable service as interim vice president and chief information officer over these past months as we have conducted this national search. He will continue to add great value to our IT organization, returning to his role as assistant vice president for client support and services," Long said.
"It is exciting to see how technology makes higher education more affordable and accessible for many more people and enables the rapid expansion of research. The University of Delaware also plays an integral role to better the local community and the state of Delaware and beyond," Chen said. "I am honored to be joining the University of Delaware to support its broad and vital mission. I am excited to work alongside the UDIT colleagues to deliver innovative and collaborative technology services aligned to strategic directions of the University and unique needs of faculty, students and staff."
About Angela Chen
Since 2019, Chen has served as global chief institutional solutions officer at New York University Information Technology, where she provided leadership for NYU's strategic use of information technologies and data for both administrative and academic functions. She directs a global team of more than 150 employees and is responsible for many critical IT functions.
She has grown and strengthened NYU's ability to make data driven business decisions and enhanced user experience through the modernization of many mission critical business applications. Chen also transformed NYUIT's ability to do strategic planning by integrating and expanding the enterprise architecture function.
From 2017-19, Chen was associate vice president and chief data architect at NYU, working to enable open, yet secure access to NYU critical data assets.
She was actively engaged in diversity and inclusion initiatives and served as a founding member of a Women in IT program at NYU.
"As a woman and an immigrant to this country, equity, diversity and inclusion are dear to my heart and a personal commitment," Chen said. "I am grateful that I have worked for many places that are committed to including different voices. I strive to find ways to advance this commitment through my own work."
Previously, she served as senior director of enterprise data architecture and business intelligence at Yale University from 2014-17. Her earlier posts include serving as associate information officer for enterprise risk management at AIG and senior vice president at Bank of America, as well as positions at a couple of other financial institutions.
Chen earned her bachelor's degree in clinical medicine at Shanghai Medical University and her master's degree in management information systems at Virginia Commonwealth University. She is a past fellow at the MOR Advanced Leaders Program and participates in many higher education IT communities.
About UDIT
Information Technologies at UD has a staff of more than 200 and includes seven units, each of which reports directly to the vice president: Academic Technology Services, Client Services and Support, Enterprise Systems and Cloud Services, IT Information Security, Network and Infrastructure Services, Research Cyberinfrastructure and University Media Services.