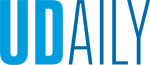 Tune-up time
Article by James Mooney March 16, 2023
Alpha Gamma Rho hosts 2023 lawn mower tune-up April 14-16
The Alpha Gamma Rho (AGR) fraternity for agriculture at the University of Delaware will host this year's push lawn mower tune-up from Friday, April 14, to Sunday, April 16, at the College of Agriculture and Natural Resources (CANR).
Drop off and pick up is behind Worrilow and Townsend Halls (531 South College Ave. in Newark. Hours for drop off are from noon to 8 p.m. on Friday, 8 a.m. to 6 p.m. on Saturday, and pick up no later than 2 p.m. on Sunday.
Now in its 21st year, the tune-up has serviced nearly 9,000 mowers.
AGR will accept running lawn mowers on April 14 and 15. The price is $45 per mower.
A tune-up includes a wash, cleaning of the air filter, a new spark plug, as well as new oil and sharpened blades. Service performed is tune-up only. No repairs are performed; no riding mowers are accepted.
Payment in the form of cash or check may be made at drop-off. Checks should be made out to Alpha Gamma Rho.
For further information, please email alphagammarhoUD@gmail.com.