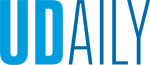 Historic competition win
Article by Megan M.F. Everhart Photo by Craig Gorkiewicz | Video courtesy of the Sphinx Organization March 27, 2023
UD graduate student and violinist Njioma Grevious takes top spot at Sphinx Competition
Violinist and University of Delaware graduate student Njioma Grevious received thunderous applause as she was awarded the first place Robert Frederick Smith Prize of $50,000 at the 25th annual Sphinx Competition in Detroit, Michigan, in late January.
Grevious also won the Audience Choice prize for her performance of the first movement of Samuel Coleridge-Taylor's Violin Concerto in G minor, op. 80.
Grevious is the first UD student to earn these prestigious honors from the Sphinx Organization.
Grevious grew up in a home where Baroque compositions by Johann Sebastian Bach were played as often as George Clinton's Parliament-Funkadelic.
"My mom is behind all of this," Grevious said. "She's got an eclectic taste in music." Grevious' mother shared her love of music with her three children, signing them up for piano lessons at a young age. Grevious eventually discovered the violin and began studying with Project STEP (String Training Education Program), a Boston-based organization that provides comprehensive music instruction to young musicians that identify with groups historically underrepresented in classical music.
Project STEP is also where Grevious first heard about the Sphinx Organization. Project STEP artistic adviser and one of Grevious' former teachers, Mariana Greene Hill, is a previous laureate of the Sphinx Competition and served on the faculty of the Sphinx Performance Academy, the organization's intensive summer program for solo and chamber musicians.
A video of Grievous performing a segment of Samuel Coleridge-Taylor's Violin Concerto in G minor, op. 80 with the Sphinx Orchestra and conductor Kalena Bovell.: https://capture.udel.edu/media/1_78o5zeve/
Empowering young musicians
The far-reaching impact of these organizations is part of what inspired Grevious to enter the competition.
"My goal was to be in the finals, because in the finals you get to play with the orchestra," she said. "For me as a performing artist, that's what mattered the most — to, in this unique moment, play music by a Black composer, with an orchestra of Black and Latinx musicians, with a Black female conductor."
The Sphinx Symphony Orchestra (SSO) is an all Black and Latinx orchestra comprised of top professionals from around the country. They come together annually at the Sphinx Competition, serving as mentors to finalists, providing master classes and lectures, and promoting works by Black and Latinx composers. Kalena Bovell served as the 2023 guest conductor for the SSO.
The SSO includes past and current members of the New York Philharmonic, Cleveland Orchestra, Los Angeles Philharmonic, Met Opera Orchestra, and symphonies in Detroit, Atlanta, Baltimore, Milwaukee, Cincinnati, St. Louis and Puerto Rico. SSO incudes faculty members of leading music institutions, including Peabody and New England Conservatories, Harlem School of the Arts, Rutgers University and the University of Michigan.
Making history at UD
Grevious came to UD in fall 2021 as a member of the Abeo String Quartet — the inaugural ensemble of the UD School of Music Graduate String Quartet Fellowship, under the mentorship of the members of the Calidore String Quartet. Abeo formed in 2018 when its members were undergraduate students at The Juilliard School, and they met Calidore musicians the same year during a master class at the Chamber Music Society of Lincoln Center.
"From their first notes, we could tell that the Abeo Quartet possessed a captivating stage presence enhanced by their high-level music making," said Ryan Meehan, a violinist and Calidore member.
For her part, Grevious said, "Right from the moment that they started to coach us, I knew that I wanted to stay in touch with this group. They had really good energy and had so many great things to share about chamber-music making."
In addition to playing with Abeo, Grevious studies individually with Meehan.
"During her studies at UD we focused on building her solo repertoire and strengthening the necessary tools to succeed in the highly competitive arena of the classical music industry," Meehan said. "Last year, she was the winner of UD's Concerto Competition performing the incredibly difficult and complex Violin Concerto by Antonin Dvorak with the UD Symphony Orchestra. After the success of that experience, she set her sights on entering the Sphinx Competition, which has launched the professional careers of many of the most inspiring string musicians of recent generations."
The Sphinx win is one of several accolades garnered by members of Abeo during their time at UD. Last year the quartet took top prizes at the Chesapeake International Chamber Music Competition and the Yellow Springs International Competition, as well as being named a semifinalist in the Banff International String Quartet Competition and finalist in the Young Concert Artists Competition in New York.
"The UD School of Music for the string quartet fellowship and graduate performance degree was a great choice for me," Grevious said. "I will always be grateful for the excellent faculty, performance facilities and special camaraderie among students."
Said Meehan, "I'm immensely proud of what Njioma has accomplished during the time we've worked together, and I am so excited to see where her very bright future takes her."
A Sphinx Symphony Orchestra website has Grevious' full performance. Her website has her future performance schedule.