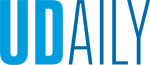 UD to welcome Mandela Washington Fellowship back to campus in summer 2023
Article by Peter Bothum Photo by Kathy F. Atkinson March 14, 2023
Young African leaders will return to Newark for the annual program
The University Delaware is proud to announce its selection as an Institute Partner for the 2023 Mandela Washington Fellowship for Young African Leaders. Beginning in mid-June, UD will host 25 of Africa's bright, emerging Civic Engagement leaders for a six-week Leadership Institute, sponsored by the U.S. Department of State.
The Mandela Washington Fellowship, the flagship program of the Young African Leaders Initiative (YALI), empowers young African leaders through academic coursework, leadership training, mentoring, networking, professional opportunities, and local community engagement. YALI was created in 2010 and supports young Africans as they spur economic growth and prosperity, strengthen democratic governance, and enhance peace and security across Africa. Since 2014, the U.S. Department of State has supported nearly 5,800 Mandela Washington Fellows from across Sub-Saharan Africa to develop their leadership skills and foster connections and collaboration with U.S. professionals. The cohort of Fellows hosted by the University of Delaware will be part of a group of 700 Mandela Washington Fellows hosted at 28 educational institutions across the United States.
After their Leadership Institutes, Fellows will participate in the Mandela Washington Fellowship Summit, where they will take part in networking and panel discussions with each other and with U.S. leaders from the public, private, and nonprofit sectors. Following the Summit, up to 100 competitively-selected Fellows will participate in four weeks of professional development with U.S. non-governmental organizations, private companies, and government agencies.
Funded by the U.S. Department of State's Bureau of Educational and Cultural Affairs and implemented by IREX, Leadership Institutes will offer programs that will challenge, motivate, and empower young leaders from Africa to tackle the challenges of the 21st century.
"Our expanded leadership team is looking forward to hosting another cohort of 25 Fellows this summer. We are preparing for their arrival and anticipate another engaging time professionally for the Fellows," said Nike Olabisi, associate professor in the Department of Biological Sciences. "The Fellows have a profound impact on the UD campus, community and our faithful community partners, who support this excellent program. We aim to provide memorable, professional development experiences for our Fellows."
Some highlights of the University of Delaware's program will include:
Fellows will connect with local partners, community groups, professional organizations, UD Faculty, staff and students as well as local and state representatives through site visits, collaborative projects and community service opportunities.

Fellows will give back to the community through service opportunities with organizations such as the Food Bank of Delaware, Project CURE PA and others.

You can meet the Fellows at various networking events on and off campus, social events or by hosting a small group of Fellows at the "dinner with American families" dates interspersed throughout the program by letting us know of your availability to serve as a host family.

Dedicated focus project coaches/mentors are needed to work with Fellows on their leadership development plans; this is a three-hour commitment.
"We are extremely proud and honored to be hosting the Mandela Washington Fellowship Institute at UD again this year," said Ravi Ammigan, associate provost for International Programs. "This program has become part of the long and rich tradition of global engagement and international exchange at our institution. When we open our campuses, our homes, and our communities to these young talented African leaders, we create bonds that interconnect our world and contribute to the good of the larger society. We have much to learn from their experiences and expertise and we very much look forward to welcoming another highly engaged cohort of Fellows to the Delaware community this summer."
The Mandela Washington Fellowship is a program of the U.S. Department of State with funding provided by the U.S. Government and administered by IREX. For more information about the Mandela Washington Fellowship, visit mandelawashingtonfellowship.org and join the conversation at #YALI2023.
For additional information about the Mandela Washington Fellowship for Young African Leaders at the University of Delaware, please contact the academic co-directors for 2023 Institute Nike Olabisi associate professor Department of Biological Sciences and Jessica Edwards associate professor Department of English, or UD's co-administrative directors Colin Miller and Tracy Jentzsch. To learn more, email UDMWFellowship@udel.edu
Follow Along
Follow us on social media for updates about the program:
· Twitter
· Facebook