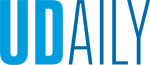 Free presentations offer sampling of UD lifelong learning classes
Article by Nora Zelluk Graphic by Cindy Dolan March 21, 2023
Community invited to OLLI presentations at Hockessin and Bear public libraries
The community is invited to learn more about the University of Delaware's Osher Lifelong Learning Institute (OLLI) program by attending free presentations at Hockessin and Bear public libraries this spring.
The following are intended to provide a fun sampling of OLLI's offerings:

• Flash Fiction Writing, March 25, Hockessin Public Library. Led by writer and OLLI instructor Jean Youkers.
• History of Mysteries: Women Reinvent the Genre, March 31, Hockessin Public Library. Presented by retired UD faculty and OLLI instructor Becky Worley. Repeated April 29 at Bear Public Library.
• Solid Gold Singers, April 29, Hockessin Public Library. Led by OLLI instructor Becky Varlas.
• Curtain Up: Introduction to Broadway's Golden Age, May 6, Bear Public Library. Led by Broadway aficionado and OLLI instructor Tom Powderly.
A new community engagement effort led by UD's OLLI program in Wilmington, the OLLI Speakers Bureau features OLLI instructors who volunteer their time to promote lifelong learning in the community while raising awareness of UD's OLLI program.

"When we started our Speakers Bureau, we found a welcoming partner in New Castle County's libraries as they were actively re-opening to bring back their senior constituents," said Marty Cohen, OLLI-Wilmington's volunteer marketing committee chair. "We truly appreciated this opportunity to help."

OLLI is a learning cooperative for adults aged 50-plus, with classes led by volunteer instructors who teach subjects drawn from their career expertise as well as their avocation or hobby. UD's OLLI program offers over 300 courses each semester in Wilmington, Dover, Lewes and Ocean View, and online, with no grades or educational prerequisites.
For further information about free presentations or to RSVP, please visit: https://www.olli.udel.edu/2023/03/17/speakers-bureau/