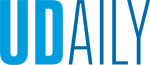 For the Record
Article by UDaily staff March 03, 2023
University community reports recent publications, honors and grants
For the Record provides information about recent professional activities and honors of University of Delaware faculty, staff, students and alumni.
Recent publications, honors and grants include the following:
Publications
Margaret Stetz, Mae and Robert Carter Professor of Women's Studies and professor of humanities, continues to use the medium of poetry as a way of bringing her scholarship to different audiences. Her sequence "Three Literary Haiku," which reflects on work by Virginia Woolf, Oscar Wilde and Henrik Ibsen, has been published in The Whisky Blot: Journal of Literature, Poetry, and Haiku, while another haiku inspired by Woolf's novel Mrs. Dalloway was published in Blithe Spirit: Journal of the British Haiku Society, Vol. 33, No. 1 (February 2023), p. 48. Two additional poems, more autobiographical in content, appeared in the online journal Unleash Lit, Vol. II, in February 2023:
Honors
Jenni Buckley, associate professor in the College of Engineering's Department of Mechanical Engineering, was selected as the recipient of the 2023 American Society for Engineering Education (ASEE) Middle Atlantic Section Distinguished Teaching Award. This award provides regional recognition for excellence in outstanding classroom performance, contributions to the scholarship of teaching and participation in ASEE Section meetings and local activities. As the recipient of this award, Buckley will be nominated as the Middle Atlantic Section's representative for the ASEE National Teaching Award in 2024.
Dennis Prather, Engineering Alumni Professor in the College of Engineering'sDepartment of Electrical and Computer Engineering, was inducted as a 2022 fellow of the Military Sensing Symposia (MSS). MSS fellows are recognized for their outstanding contribution to the military sensing profession, their contributions as an engineer-scientist or technical leader to the military sensing community and their technical accomplishments in the form of publications, patents and peer recognition. Prather, who is also an IEEE fellow, fellow of the Society of Photo-Instrumentation Engineers (SPIE), fellow of the Optical Society of America (OSA)and fellow of the National Academy of Inventors, has coauthored more than 650 scientific papers, holds over 40 patents and has written 16 books and book chapters.
Neil Sturchio, professor in the Department of Earth Sciences and director of the Environmental Isotope Science Lab, has been named a 2023 geochemistry fellow by the Geochemical Society and European Association of Geochemistry. In 1996, the Geochemical Society and the European Association of Geochemistry established the honorary title of Geochemistry Fellow, to be bestowed upon outstanding scientists who have, over some years, made a major contribution to the field of geochemistry.
Stephanie Raible, assistant professor of entrepreneurship in the Lerner College's Department of Business Administration, was recognized in January 2023 with the Excellence in Social Entrepreneurship Award by the International Council for Small Business (ICSB), an international organization that promotes the growth and development of small businesses worldwide.
Grants
Yuping Zeng, assistant professor in the Department of Electrical and Computer Engineering, is collaborating on a $10.35 million research project funded by the U.S. Department of Energy to establish an Energy Frontier Research Center. The four-year grant is part of the Energy Department's $540 million in research funding to universities and national laboratories focused on clean energy technologies. The goal is to create and develop low-carbon manufacturing processes that will reduce greenhouse-gas emissions. Read more about this project on the ECE department's news page.
To submit information for inclusion in For the Record, write to ocm@udel.edu and include "For the Record" in the subject line.