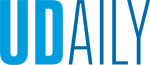 Bookstore spring break hours
Article by Barnes and Noble University of Delaware Bookstore March 25, 2023
Store hours announced through April 1
The Barnes and Noble University of Delaware Bookstore has announced its hours for spring break.
Bookstore hours will be
Saturday, March 25, 10 a.m.-5 p.m.
Sunday, March 26, closed
Monday, March 27, 10 a.m.-5 p.m.
Tuesday, March 28, 10 a.m.-4 p.m. (closing early for inventory)
Wednesday, March 29, noon-5 p.m., (opening late for inventory)
Thursday, March 30, 10 a.m.-5 p.m.
Friday, March 31, 10 a.m.-5 p.m.
Saturday, April 1, 10 a.m.-5 p.m.
The bookstore, located at 83 East Main St., Newark, will resume its regular spring semester hours on Sunday, April 2.