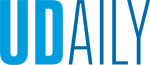 Mothers' love
Article by Hilary Douwes Photos by Evan Krape March 09, 2023
Black Mothers whose sons were killed discuss their journey to advocacy at Ida B. Wells Lecture
"For us it's been 19 years, and in some ways it feels like it's been 19 days."
— Loretta Prater
Loretta Prater was speaking about her son Leslie who died in 2004 after four police officers in Chattanooga, Tennessee, pinned him to the ground face down for several minutes, with his wrists handcuffed behind his back. The 37-year old Black man was unarmed.
She shared her story as a guest speaker at the Inaugural Ida B. Wells Lecture on March 7 at the University of Delaware. Prater was joined by Sybrina Fulton, the mother of Trayvon Martin, who was killed by a neighborhood watch coordinator in 2012. The women discussed how the loss of their sons transformed their lives, the grief they still feel and their views of law enforcement, violence and racism in America today. The event, titled "Black Mothers and Police Violence," hosted by the Department of Women and Gender Studies, was held before a full audience of faculty, students, staff and community members in Mitchell Hall.
Martin was 17-years old when he was fatally shot by George Zimmerman, a neighborhood watch coordinator. Martin was unarmed, but Zimmerman claimed that he had acted in self-defense and was acquitted of second-degree murder charges. After this verdict, protests spread across the United States.
"I'm still Momma Bear for Trayvon," Fulton said. "I've just come to the realization that I have a son that's in heaven. That's something no parent wants to say. That you have a son in heaven. You don't want to say those words. Trust and believe me.
"It doesn't matter if it was a Black person behind that gun that shot him, a white person, a Latin person. It doesn't matter if it was a police officer or a civilian. It doesn't matter if it was Black on Black crime. The pain is still there."
Both women have become the voice of their sons today. Both have written books about their experience. Fulton travels the country as an inspirational speaker and advocate for the need to build safer communities.
Prater is a retired professor and dean of the College of Health and Human Services at Southeast Missouri State University where she oversaw community impact programming and a regional police academy, among other responsibilities.
The medical examiner declared Leslie Prater's death a homicide. None of the police officers involved were charged with a crime. His mother shared how the family was not allowed to see his body after his death and did not know the extent of his injuries until they asked for an independent autopsy. She and her family later sued the city of Chattanooga and the police department, settling out of court.
Today her youngest son works in law enforcement. She has a simple outlook on how to improve the profession.
"We want the best people in these positions," Prater said. "I don't care about the color of your skin."
She said that social media today allows the families impacted by violence to have a sense of justice as people see the videos of violence as they unfold. At the same time, she, and Fulton, also see the way it gives people a platform for racism and anger.
"I'm trying to understand the hatred part of all of this because I've seen people riding down the street and they will help an animal before they help another human being," Fulton said. "People will pull their car over, not knowing what the animal will do to them, what harm the animal might cause, but will ride by another human being."
Both women said the path forward to social change begins with changing the way people think about each other.
"We have to change mindsets, which is harder than changing laws, you have to change somebody's mindset to turn away from hatred," Fulton said. "We have to get to a level where we are understanding each other a little better, and not so much of our differences — you know who's tall, who's short, who's straight. It does not matter. We all love our loved ones. We all want to see them prosper.
"We have so many people who are nonchalant about death. They kill somebody and they go home and order pizza. They go home and get in their beds. They go home and watch TV. They go home. My son didn't go home. He went to the morgue."
The speakers' words had an impact on students present. Meagan Macwade is a freshman double majoring in psychology and women and gender studies, with a concentration in domestic violence prevention and services.
"I am a Black woman myself," she said, "and you hear so many stories online about the violence experienced, but to hear how they felt, and what happened in the aftermath is so powerful. As a majority white campus, you can feel isolated in your experiences here, but I hope that this will encourage students and faculty to participate in a more active role when these tragedies occur again. And I do mean when, not if, because unless the justice system changes, this violence done by the police will continue."
The lecture was part of "50 Years Strong," a celebration of the Women and Gender Studies department's 50th year of teaching about, studying, and advocating for the rights of women and all marginalized people. Department chair Patricia Sloane-White said this event shows how future work in the discipline must include issues affecting underrepresented populations.
"The Women's Movement has been justly accused of failing to address the distinct forms of oppression faced by women of color," Sloane-White said. "Having these remarkable speakers here to share their pain, and their courage as mothers and as leaders for social justice signifies our commitment as a department to have the critical discussions that will lead the way to change the history of racial and gender equity."
The event also included the presentation of the first Mary Ruth Warner award. Warner, who graduated from the College of Arts and Sciences in 1971, received the honor for her contributions as a faculty member in the Women and Gender Studies department and to UD. Warner was the leader behind the creation of UD's Black Student Union and led the organization in formal discussions with former President Trabant to increase the number of African American professors, to create a Black cultural center and include courses on African American and African history, among other accomplishments. She also worked with gay and lesbian activists outside UD to organize the first Gay Pride march in Philadelphia.
The full list of 50 Years Strong events can be found on the Women and Gender Studies Department website.