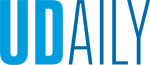 Alteryx SparkED Graduate Scholarship winners
Article by Imani Gibbs Photos courtesy of Riddhi Patel, Charles Chifamba Kudakwashe, Caitlyn Tobio, Sankarasubramanian Trichy Kalyanakumar and Eugene Holler | Photo illustration by Julie Morin March 22, 2023
Five Lerner College students were helped in pursuing their education in data analytics
The University of Delaware has partnered with computer software company, Alteryx, to offer the Alteryx SparkED Graduate Scholarship to five students in the master of science in business analytics and information management (BAIM) program.
The scholarship program is run through the Department of Accounting and Management Information Systems within the Alfred Lerner College of Business and Economics.
UD graduate students Caitlyn Tobio, Eugene Holler, Sankarasubramanian Tricky Kalyanakumar, Riddhi Patel, and Charles Chifamba were each awarded a scholarship of $4,000 to supplement their ongoing education.
Anatoliy Anguelov, an adjunct professor of management information systems, integrated the Alteryx tool into his graduate-level course called, "Dashboard Design and Storytelling" (MISY675). Alteryx Designer is a data science and analytics no code/code friendly platform designed to make advanced analytics more accessible to data and knowledge workers.
"Students not only get credits for the course but they also get certified in a tool that is widely accepted in the business world," Anguelov said. "Even further, some students were offered job opportunities because they were certified, or because they have learned the tool."
The award is based on overall performance in Anguelov's course, performance on the Alteryx Core Designer Certificate exam, and a written essay application.
Caitlyn Tobio
Caitlyn Tobio is a Class of 2023 graduate student from Staten Island, New York.
"Alteryx has affected my data literacy in many positive ways," Tobio said. "Using Alteryx to sort and clean through data has allowed me to expand my creative process when it comes to data. Learning about and using all the different tools in Alteryx has made me dig deeper into understanding and analyzing data.
"Alteryx will definitely help me in my career because I want to work with and analyze data. Since learning how to use Alteryx, I have inputted many datasets that are interesting to me, and played around with all the features to satisfy my curiosity."
Eugene Holler
Eugene Holler is a Class of 2023 graduate student from Newark, Delaware.
"Alteryx has helped me better understand data and enhanced my ability to manipulate data," Holler said. "It has made me think about data in a new way because of the ability to switch any columns/rows or to group by v-string data types and show numerical functions based on values in a different column.
"Since working with Alteryx, I have begun to think about how I can use data to tell a story. I hope to find a job where data manipulation and storytelling are the main parts of my role. When working with clients who have large amounts of data, having a powerful program that is able to filter, manipulate, and cleanse the data to prepare it for storytelling is essential, and that is why I believe Alteryx will accelerate my career."
Sankarasubramanian Trichy Kalyanakumar
Sankarasubramanian Trichy Kalyanakumar is a Class of 2024 graduate student from Chennai, India.
"Alteryx helps me solve a wide range of issues with its code-free formatting," Trichy Kalyanakumar said. "I can now easily connect with the raw data to brainstorm, explore and blend ideas, enabling me to gain insights and draw quicker conclusions to overcome tough resolving problems and time-consuming traditional tools.
"As I continue to advance my career as a data analyst, Alteryx will be a vital tool in day-to-day use and data analysis knowledge. Navigating my portfolio between standalone projects as well as my integration responsibilities within larger workflows, Alteryx will help reflect my ownership and decision-making skills and make me a better leader."
Riddhi Patel
Riddhi Patel is a Class of 2023 Honors student on track to graduate with an honors degree in accounting from Hyderabad, India.
"With businesses collecting vast amounts of data, it is important to understand the quality of that data," Patel said. "Alteryx has helped me enhance my understanding of data sources and data constructions. I can apply the techniques and analytical methods in different scenarios and can make informed decisions for businesses.
"I do not have a background in coding; however, as an aspiring data professional, being able to work with data has become a necessity and Alteryx has helped me to do all of it without even needing to learn to code. I look forward to using Alteryx in my data analyst career for data modeling, data mining, data transformation, and building workflows. Since I have already achieved the certification, it will help to prove my knowledge of data to the employers."
Charles Chifamba Kudakwashe
Charles Chifamba Kudakwashe is a Class of 2024 graduate student from Harare, Zimbabwe.
"As an international student coming from a business background with very little data literacy, Alteryx empowered me this semester," Chifamba Kudakwashe said. "The challenging core exam required me to spend hours doing weekly challenges and to use logic to come up with solutions. This enabled me to apply such logic in my other data-related classes.
"I have become more comfortable working with data. After completing the Alteryx micro exam and core exam, passing them has given me an increased sense of confidence that, with dedication and hard work, I too belong in the data-driven business world."