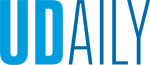 4th annual Provost's Symposium on Engaged Scholarship
Article by Matt Robinson Photo by Kathy F. Atkinson March 07, 2023
Delaware's higher ed institutions promoting Sustainable Community Partnerships
The fourth annual Provost's Symposium on "The State of Delaware's Higher Education Institutions: Convening to Promote and Develop Sustainable and Impactful Community Partnerships" will be held from 9 a.m.-3:30 p.m., Thursday, April 20, in the Audion at the Tower at STAR at the University of Delaware.
The symposium brings together faculty, professional staff and students from UD, Delaware State University, Wilmington University, Delaware Technical Community College and Goldey-Beacom College to discuss their respective institution's role and the collective roles of higher education's community engagement impact in Delaware.
The program will include:
each institution's definition of community engagement, promotion and impact
panel discussions with engaged scholars and community partners
focus on community partners' needs to ensure sustainable and impactful partnerships
Delaware Education Secretary Mark Holodick will serve as keynote speaker for the lunch.
The afternoon session will consist of poster presentations as well as breakout rooms on specific topics.
Lynnette Overby, director of Community Engagement for UD and co-chair of the Events Steering Committee, stated, "The strength of convening is our ability to share unique college and university community projects while using a multi-university/interdisciplinary approach."
Livestream will be available for morning panels and Holodick's keynote address.
For more information and registration information, please visit https://cei.udel.edu/about-us/annual-provosts-symposium/. Registration is not required for UD Livestream beginning at 9 a.m.
For further information, please visit: https://cei.udel.edu/about-us/annual-provosts-symposium/