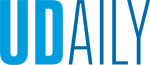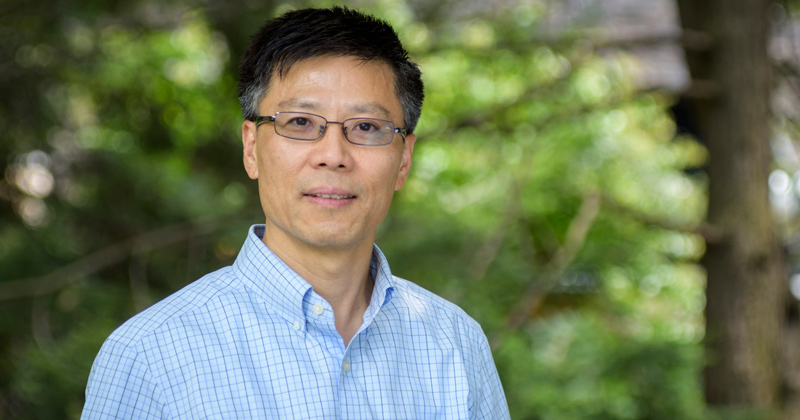 Ocean Currents Lecture Series
Article by Adam Thomas Photo by Kathy F. Atkinson June 20, 2023
Oxygen, carbon dioxide and ocean acidification in the Chesapeake Bay and Delaware Bay to be discussed at Ocean Currents Lecture
The University of Delaware will kick off its 2023 Ocean Currents lecture series at 7 p.m. on Thursday, June 29, in Room 104 of the Cannon Lab on UD's Hugh R. Sharp Campus in Lewes.
Wei-Jun Cai, associate dean for research and the Mary A.S. Lighthipe chair of Earth, Ocean and Environment, will give the first talk of the season focused on oxygen, carbon dioxide and ocean acidification in two quite different large estuaries, the Chesapeake Bay and the Delaware Bay.
Sponsored by UD's College of Earth, Ocean and Environment, the Ocean Currents Lectures are free and open to the public, featuring approximately one-hour in-depth presentations on the interesting and impactful coastal work and research of faculty and staff.
Cai said that during his talk, participants will learn how the Chesapeake Bay experiences serious instances of summer hypoxia and anoxia — which are low oxygen rates and zero oxygen rates, respectively — leading to a buildup of high carbon dioxide in bottom waters.
"This biologically produced carbon dioxide, when combined with the increasing atmospheric carbon dioxide, leads to even more serious acidification of the bay's bottom water," said Cai. "The good news is that the Chesapeake Bay's bottom water is buffered by calcium carbonate solids that are produced in shallow water vegetation areas and transported to the deep water."
The Delaware Bay, on the other hand, is relatively well-mixed and experiences acidification from both increases in atmospheric carbon dioxide and sewage treatment effluents.
"During my talk, I will compare our latest data with that from the 1980's to showcase changes in the Delaware Bay and emphasize the impact of these factors on the bay's ecosystem," said Cai. "It is a great opportunity to learn more about the effect of estuarine oxygen, carbon dioxide and ocean acidification in two different and large estuaries."
The second Ocean Currents lecture will take place at 7 p.m., Thursday, July 20, and will feature Matt Breece, a research scientist in marine science and policy at UD. Breece will talk about Atlantic surgeon movement patterns on a coastal scale. The project he will highlight utilizes telemetry data collected from 14 institutions compiled to better understand the movements of distinct populations of sturgeon along the east coast.
Then, on Thursday, August 17 at 7 p.m., Daniel Warner, a geographic information science (GIS) analyst for the Delaware Geological Survey, will speak about improving elevation accuracy in coastal wetlands using machine learning.
For more information on the 2023 Ocean Currents Lecture series and to register for the event, visit https://ud.alumniq.com/index.cfm/events:register/home/eventId/8560