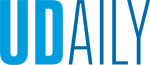 In Memoriam: Laura Griffin
Article by UDaily staff June 01, 2023
Campus remembers retired assistant professor of nursing who helped others
Laura Griffin, retired assistant professor of nursing at the University of Delaware, passed away peacefully at home with her family on March 29, 2023. She was 82.
Prof. Griffin joined the UD faculty in 1981 and retired in 2001.
Kathy Schell, associate professor of nursing at UD, said, "Laura was the person who introduced me to university teaching. I was a staff and new graduate nurse educator at the local medical center, and she asked me to do a few guest lectures in her UD medical surgical nursing undergraduate course. I jumped at the chance and a year or so later was applying for a temporary instructor position in the College of Nursing. She was an excellent mentor in classroom, lab and clinical instruction who showed me how you could have high standards and expectations for students while still showing that you care about their wellbeing. Her focus was preparing our UD nursing students to provide quality patient care. Besides that, she was supportive of my return to doctoral studies and always asked about my family and work-life balance. Couldn't ask for anything more in a colleague!"
Prof. Griffin earned an RN from Bryn Mawr School of Nursing, a BSN degree from the University of Pennsylvania and a master's degree from the University of Delaware.
In addition to teaching at UD, her 39-year nursing career included working in the recovery room and on the med/surg floor, as well as serving as a visiting nurse in Pennsville, New Jersey. She valued helping and comforting others and encouraged her students to do the same.
She was a member of Sigma Theta Tau, the international nursing honor society.
To read her obituary and send condolences online, visit Laughrey Funeral Home.