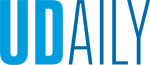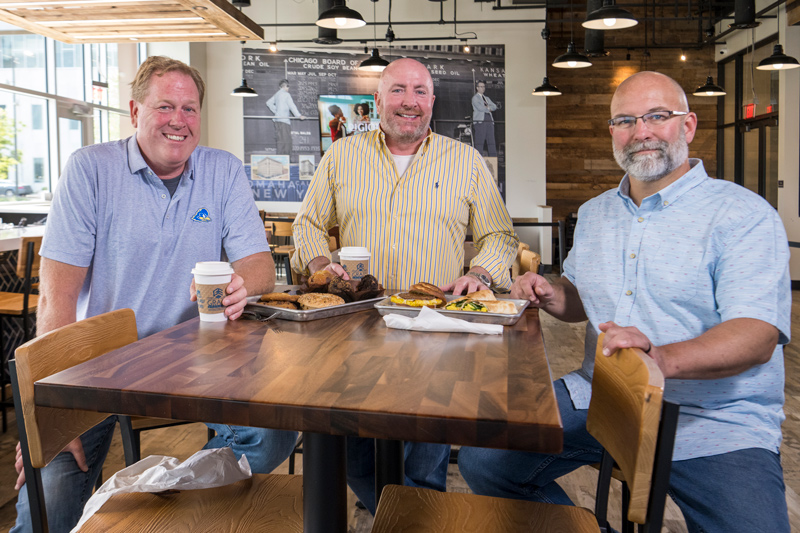 Grain restaurant opens at STAR Campus
Article by Amy Wolf Photos by Kathy F. Atkinson and courtesy of Grain Craft Bar + Kitchen June 08, 2023
First restaurant at innovation hub is convening place for UD community
The first thing customers see when they walk into the new Grain restaurant at the University of Delaware's Science, Technology and Advanced Research (STAR) Campus is a panel of artwork depicting Delaware innovations: nylon, touchscreen technology, the first steam-powered amphibious vehicle — even ice cream.
Jim O'Donoghue and Lee Mikles, UD alumni owners of Grain Craft Bar + Kitchen, would love nothing more than to replace one of those panels with a Delaware innovation that started at their bar.
"We really wanted to make this space about a celebration of Delaware, and we want innovators to get excited about it," Mikles said. "You don't want them to feel that coming to Delaware is a compromise in any way, shape or form — that it's actually an opportunity. We want to be that spot where those innovations happen."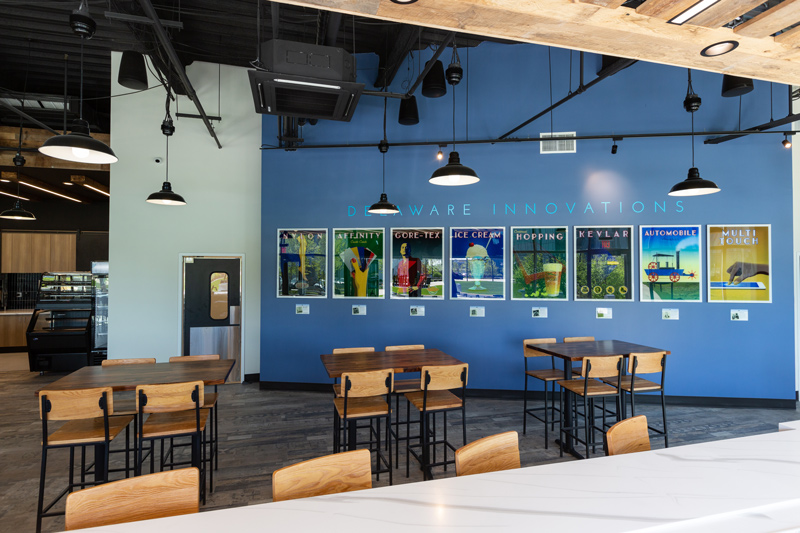 The full-service, open-to-the-public restaurant — dubbed Grain Exchange — opened on May 10 and is complete with an indoor-outdoor bar, spacious patio, quick-service coffee shop and spaces for food-friendly meetings.
The restaurant will serve as a collision space where people from different backgrounds and disciplines can connect to discuss ideas.
"These types of settings are important for innovation and important for growing community and collaboration," said Tracy Shickel, UD's associate vice president of corporate engagement. "Space in a restaurant is available, accessible and approachable for everybody. It's just really cool that our first restaurant on STAR Campus is an ode to innovation and a convening place that fosters innovation."
In the works since 2019, Grain Exchange is the first restaurant on STAR Campus and is located on the ground floor of the FinTech Building, just off South College Avenue (Route 896).
"One of the things about a university research park is you've got opportunities to mingle with your co-workers and to bump into people that have similar interests and ideas," Mikles said. "We talk a lot about being that third place between work and home … I think it gives the [campus] a gravity point that allows everybody to congregate here."
Mikles, O'Donoghue and general manager Pete Krause are UD alumni — and about 50% of the front-of-house staff have a UD connection.
"So much of Newark is about the University of Delaware," O'Donoghue said. "It's just such a part of the community. To say you're a community bar and restaurant in Newark and not include the University of Delaware, it just wouldn't make sense."
The menu, at least for now, is a bit smaller than those at Grain's other five locations and has a greater emphasis on sandwiches since they can be prepared quickly. Highlights of the menu include the roast pork sandwich and wings with the Grillin-Grain sauce — two of Krause's favorite items.
For Krause, Mikles and O'Donoghue, opening a restaurant on UD's campus "feels like coming home."
"Seeing so many UD people come through, and knowing that you're a part of that — there's an enormous sense of Blue Hen pride there," Mikles said.
As for the future of STAR Campus, Shickel said this is just the beginning.
"STAR is 272 acres, and a fraction of that is currently developed," she said. "We'll continue to intentionally grow University-owned assets as well as collaborator assets, from corporations and space for small companies. This is one of the most impactful economic development parcels in the state, and the University will continue to cultivate and build the partnerships and collaborations that enhance impact."