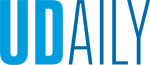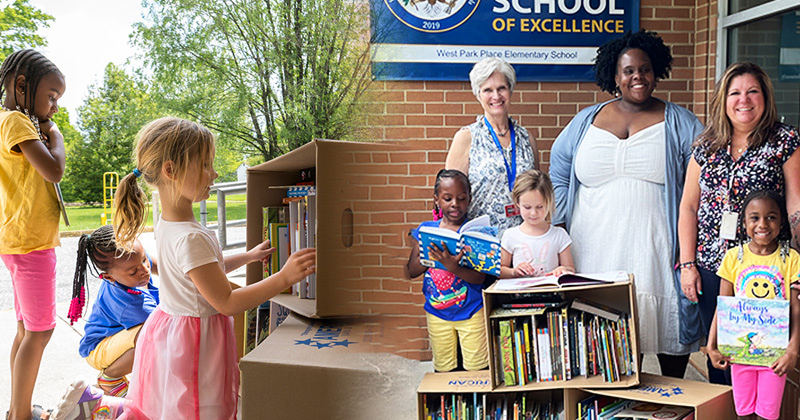 Delivering books to a Newark elementary school
Article by Allison Ebner Photo by by Kathy F. Atkinson June 07, 2023
UD community donated 219 books through a book drive to encourage young students to read more
Members of the greater University of Delaware community donated 219 books to the children's book drive hosted by the UD Library, Museums and Press. These books were donated to West Park Place Elementary School in Newark, a public school in the Christina School District, to enhance its library collections and benefit students from kindergarten through fifth grade.
"Thank you so much for the books … so kindly donated to the West Park Place library," said Barbara D'Amico, the librarian at West Park Place Elementary School. "They are a wonderful addition to our collection and will be greatly enjoyed by the students. I am sure that the students will be thrilled to see so many books added to our library. Please know how much we appreciate you thinking of us and taking the time and effort to be a part of such a generous and thoughtful gesture."
From picture books to chapter books, the titles donated through this book drive will ensure the elementary school students have access to a wider selection of books in their Library Media Center to inspire their love for reading. Duplicate copies of books will be distributed to students to take home and grow their personal libraries.
"When we pulled up to West Park Place Elementary School to drop off the books, we were greeted by kindergarteners and members of the school administration awaiting our arrival," said Tywanda Cuffy, director of external relations, communications and development initiatives at the UD Library, Museums and Press. "The students were excited to receive the books and wasted no time going through all of them to pick out their favorite. It felt good to step outside of our Library and do something good for another library within our community."
The book drive was held in connection with National Library Week, an annual celebration that highlights the role and value of libraries in our lives and communities.
"Everything we do at the Library, Museums and Press is motivated by our mission to enhance our community's access to diverse and inclusive information resources," said Trevor A. Dawes, vice provost for libraries and museums and May Morris University Librarian. "I am so thrilled that the Library, along with so many of our University community members, could support a local public school library in expanding its collections and broadening its students' access to literature. At a time when books are being censored and removed from schools and libraries across the country, it is more important than ever to encourage and support our younger readers."