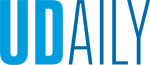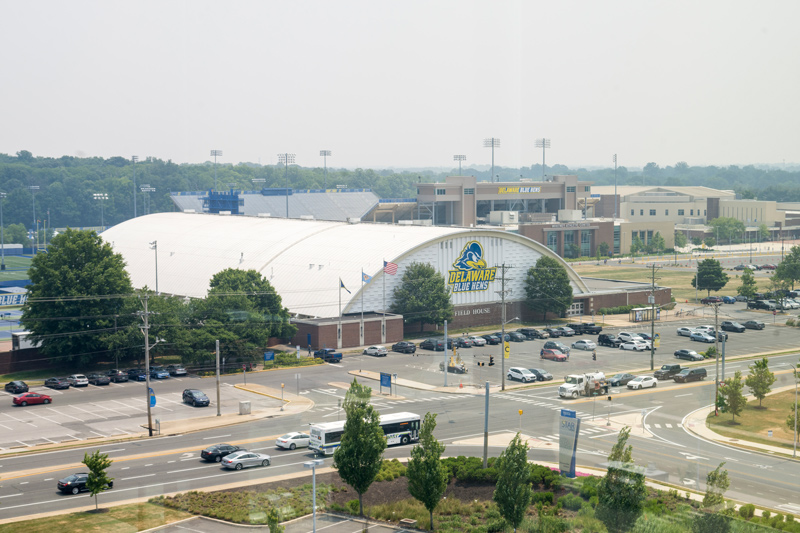 Air quality update
Article by UDaily Staff Photo by Kathy F. Atkinson | Graphic by National Oceanic and Atmospheric Administration June 08, 2023
Delaware air quality expected to remain in 'very unhealthy' and 'hazardous' ranges through Friday
Smoke, haze and a burning odor remain present throughout Delaware as a result of the widespread wildfires in Canada.
The Delaware Department of Natural Resources and Environmental Control (DNREC) issued a Code Red Air Quality Action Day for Thursday, June 8. The air quality index in Delaware, according to AirNow.gov, is expected to remain in the "very unhealthy" and "hazardous" ranges through at least Friday, June 9.
Due to the current hazardous air conditions, for all University employees who may have to be outside Thursday, it is recommended that their work be reassigned to indoor functions and/or that they perform other responsibilities.
Health guidance
The best protection is to remain indoors in a cool and clean environment. Please consider these health and safety guidelines:
Limit your time outdoors, especially strenuous activity. It is particularly critical that people with respiratory conditions or heart or lung disease stay inside, as well as older adults, children and teenagers.

Wear a properly fitted KN95 or N95 mask if you must go outside for long periods of time. This may help limit irritation of the respiratory system if you must spend time outdoors.
Available masks
The University can provide surgical masks or KN95 masks at the following distribution points: Morris Library, Carpenter Sports Building, Clayton Hall, Perkins Student Center, Trabant University Center and STAR Health Science Complex (North entrance).
Questions
For employee-related matters, please contact the Office of Human Resources at HRhelp@udel.edu with appropriate questions. For questions related to air quality, please contact the Office of Emergency Management.