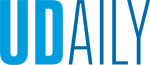 Enhancing campus safety
Article by UD Police July 31, 2023
Nine buildings will feature electronic card readers and additional security cameras as part of a multi-phase project
The University of Delaware is planning a comprehensive project to install access control hardware and surveillance cameras at exterior doors on nine academic buildings at its main campus in Newark.
As part of this multi-phased project, all exterior doors will generally be provided with card readers, electronic door locks and security cameras. These will provide an extra layer of verification and safety.
The first phase of the project was completed in July with implementation of the access control technology installation at Brown Laboratory. Subsequent buildings will include the following: Lammot du Pont (LDL) Laboratory; Drake Laboratory; Evans Hall; Du Pont Hall/Laboratory; Colburn Laboratory; Spencer Laboratory; Center for Composite Materials (CCM); and Willard Hall. An official timeline for these locations is being finalized.
This project will provide for a safer, more secure and welcoming campus by granting electronic access to buildings using the UD ONEcard. The project will create greater camera visibility, eliminate the need to carry brass keys for entry and allow for automatic locking and unlocking of doors on schedules. Staff and students are reminded to always carry the UD ONEcard to facilitate entry to the buildings where these systems are operational.
Please direct any questions about this project to HensAccess@udel.edu.