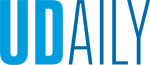 UD doctoral student uses theater to address trauma of sexual assault
Article by Margo McDonough Photo courtesy of Lee Conderacci January 05, 2023
Lee Conderacci receives UD community engagement award
"Gaslighting" has firmly entered the lexicon; it was declared 2022's "word of the year" by Merriam-Webster dictionary. The term, which refers to the act of misleading for one's own advantage, originates from the 1938 play Gas Light, a dark tale of marriage in which a husband is committed to driving his wife insane to then steal from her.
At first glance, Gas Light seems an unusual choice for victims advocate and sexual assault survivor Lee Conderacci to direct, as she did in Baltimore last winter. And, likewise, an unusual play to research and analyze, as she is doing now as part of her doctoral studies in University of Delaware's Department of English.
But Conderacci's directorial approach upends the misogyny inherent in the play, turning it into something empowering. As Miranda Wilson, associate chair of UD's English department said, "Lee's work draws on the idea of the 'cultural sniper' — even if individuals can't destroy powerful systems like patriarchy, they can take aim at specific elements of it, and, much like David with his sling, use art to take down giants."
Conderacci has worked extensively in academic, artistic, and local communities to address issues related to the trauma experienced by survivors of sexual assault. Gasl Lght is just one recent, notable example. Her work in survivor-centered theater was recognized by the UD Faculty Senate recently with the 2022 Graduate Student Excellence in Scholarly Community Engagement Award. She was one of two graduate students to receive this honor.
In Gas Light, Conderacci strategically used production techniques to connect the audience with Bella, the main character. In most versions of the play, the male characters make eye contact and share asides with the audience. But in Conderacci's 2021 production, it was Bella who looked directly at the audience whenever the male characters attempted to belittle or manipulate her.
"Without changing a single word of the script, Lee connects the audience to the main character and lets us be her allies when she rejects her role as helpless victim," Wilson said. Audience "talk-back" events and other engagement tools ensured that audience members had their voices heard.
In talking about her community engagement work, Conderacci brims with ideas, energy and enthusiasm. But don't let the exuberant personality mislead you — she is intentional in her academic and theatrical practices and looks to evidence-based research to inform her work.
"Scholarship in the fields of trauma studies and victim advocacy indicates that sharing, witnessing, and hearing narratives of personal experiences can help to build solidarity and community support among survivors," Conderacci said.
She speaks frequently of cultivating community care, and her work in this area extends beyond the stage. At UD, she is a victim advocate for Sexual Offense Support (S.O.S.), which provides assistance to survivors of gender and sexual-based violence. She also is a facilitator for Blue Hen Cares, a sexual misconduct prevention workshop that uses a bystander intervention approach.
"Lee has made a significant contribution to the education of over 1,000 new members of fraternities and sororities this fall alone," said Joanne Sampson, a program coordinator for UD's Student Wellness and Health Promotion. "Our UD community is indebted to her."
Associate Professor Emily Davis, who holds dual appointments in English and Gender and Women Studies, nominated Conderacci for the Graduate Student Excellence in Scholarly Community Engagement Award.
"Lee's research is deeply interdisciplinary and cutting edge," said Davis. "It's an especially exciting example of the transformative, public-facing work coming out of graduate programs in the Humanities and Social Sciences."