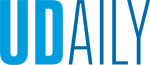 UD Spirit program takes three national titles
Article by Tony Goldston Photo by Adrienne Kamalsky January 19, 2023
Teams have won 27 national championships over 17 years
The University of Delaware Blue Hens Spirit Program showed off its Blue and Gold pride, winning three national titles at the 2023 UCA and UDA College Cheerleading and Dance Team National Championship, held Jan. 13-15 at the Walt Disney Resort in Orlando, Florida.
The Coed Cheer, Dance and Mascot teams all brought home national titles.
2023 marks the 17th straight year that the Delaware Spirit Program has brought national championships back to Newark. Overall, the Blue Hen spirit teams have won 27 national championships (10 from Cheer, eight from Dance and nine from Mascot).
It was déjà vu for Coed Cheer, led by head coaches Ryan Blanford and Kirby Lynch, as they headed into the finals in third place for the second consecutive year and turned up national champs for the fifth straight year in the Small Coed Game Day Division.
Dance, led by head coach Risa Snapp, finished the semis in fifth place and then followed up with a dynamic hip hop performance that helped them hoist up their seventh Division I Hip Hop national championship. Dance also competed in the Division I Jazz category and captured fifth place, which was an improvement from last year's sixth-place finish.
The shining moment came in the Open Mascot category. YoUDee, led by head coach Chad Mills, was determined to improve from last year's runner-up performance. YoUDee showed the Orlando fans what UD fans already knew -- that it's "the best bird in the land" -- and claimed its ninth national championship.
Coed Cheer also competed in the Cheer Division I and finished in fourth place, while head coach Kirby Lynch led the all-girl cheer team to a fourth-place finish in All Girl Division I Cheer.
For the first time since 2018, Delaware competed in the Girls "4" Group Stunt category and finished in sixth place.
"The amount of Blue Hen pride I have from this year's nationals is overwhelming," Ryan Blanford, Spirit Program coordinator and coed cheer team head coach, said. "Cheer, Dance and Mascot are bringing home a national championship; something we haven't done since 2019 and only the second time in UD history. We are blessed to have such great student-athletes, coaches and support staff to make accomplishments like this possible."
For more on the competition, including photos and quotes from the participants, visit BlueHens.com.