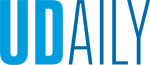 Undergraduates needed for coastal research
Article by Jeanette Miller Photos by Lisa Tossey January 27, 2023
Paid research internships to focus on the effects of sea level rise
Sea level rise, caused by Earth's changing climate, is impacting the farms, forests and communities along our coastlines.
"Ghost forests" — stands of dead trees killed by saltwater intrusion — are a stark reminder of these impacts on the quality of coastal soil and water. A team of scientists is investigating these effects across the Delmarva Peninsula, through a Coastal Critical Zone grant from the National Science Foundation.
The research team is seeking undergraduate researchers for the summer of 2023, for paid research internships. Working side-by-side with experts, interns will learn field and laboratory techniques, along with other professional and scientific skills. The 10-week opportunity begins June 5 and includes a stipend of $4500. Applications are due February 24, 2023.
The project is led by the University of Delaware's Holly Michael, director of the Delaware Environmental Institute, a university-wide environmental research and education institute.
"We're excited to welcome undergraduates this summer to the project," Michael said. "Faculty and graduate students have planned important Critical Zone research that will help us move forward, and it will be a great experience for the student."
Partner institutions in the research include the University of Maryland, George Washington University, University of Maryland Eastern Shore, the Virginia Institute of Marine Sciences and Boston University.
Learn more about the opportunities at the Coastal Critical Zone website.